France to double the number of border security forces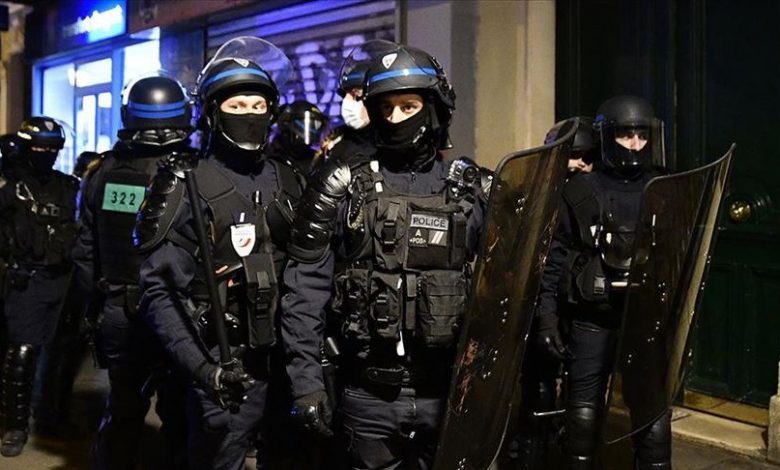 Macron has announced a doubling of the security forces guarding France's national borders and called for deep reform of Europe's management of its external frontiers to strengthen the fight against illegal immigration and terrorism. 
"Terrorist threats are everywhere, the networks are worldwide," Mr Macron said on a visit to the busy motorway border crossing point between Spain and France at Le Perthus east of the Pyrenees on Thursday. "This means that Europe must intensify its response." 
Mr Macron, who was speaking after three Islamist terror attacks in France and one in Austria in the past six weeks, said the number of police, gendarmes and troops deployed to France's national borders within Europe's common Schengen area would be doubled to 4,800 "to fight against clandestine immigration". 
He also said he wanted a "profound" reform of the Schengen system, which groups 26 EU and nearby countries such as Switzerland in a common immigration area for those entering from outside.
He said he would make initial proposals on tightening security to the European Council in December and hoped to complete the reform during France's EU presidency in the first half of 2022.
Schengen countries are already allowed to temporarily reintroduce national border controls within the area for internal security or "public policy" reasons, and several — including France, Germany, Austria and Scandinavian countries — have done so to deal with terrorism and with the coronavirus pandemic.  All four of the perpetrators of the recent terrorist attacks in Europe were of non-EU origin.
Two were illegal immigrants — the Pakistani man who injured two people with a knife outside the former offices of the satirical magazine Charlie Hebdo in Paris, and the 21-year-old Tunisian who killed three people in a church in Nice shortly after entering the EU by boat via the Italian island of Lampedusa. Both are in custody. 
Samuel Paty, a French teacher targeted by Islamists for having shown Charlie Hebdo caricatures of the Prophet Mohammed to a class on free speech, was beheaded on the street in a Paris suburb by an 18-year Chechen refugee with residence status, who was subsequently shot dead.
The Vienna attacker who killed four people in a rampage with an automatic rifle and handguns was an Austrian with dual North Macedonian nationality and had been identified by the authorities as an Islamist extremist. He too was shot dead by police. 
Mr Macron and his government have been saying since last year that they will "take back control" of immigration policy by cracking down on illegal migrants, many of whom enter France via Spain and Italy, and setting quotas for foreign workers.
Some of the proposals at first prompted angry denunciations from politicians on the left, but the public mood is likely to have hardened after the recent attacks.  Ylva Johansson, the EU internal affairs commissioner, told the French Senate on Thursday that migrants with no right to stay in the EU should be returned more quickly to their countries of origin, given the risk of a rise of populism and discontent among European citizens.
At the Spanish border on Thursday, Mr Macron warned against the rhetoric of far-right extremists and against confusing legal and illegal immigration, saying his aim was not to change the French constitution but simply to enforce existing laws better.