Tunisian President Saied: "The government will be formed far from the opportunists"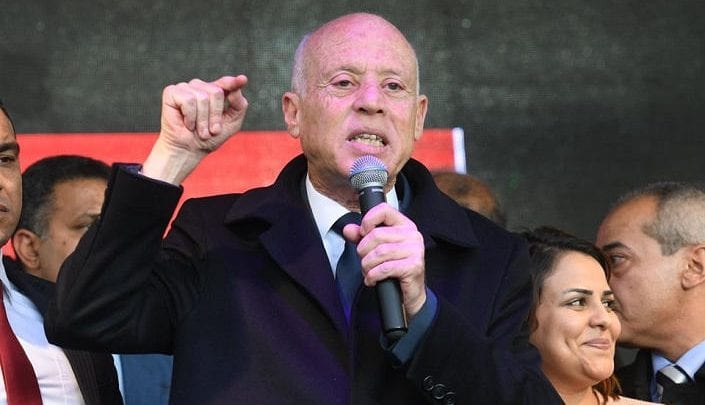 Tunisian President Kais Saied said on Monday that the next government will be formed "away from the opportunists and their ambitions (without naming anyone)."
This is what emerged from the presidential statement published by the official press agency after the meeting of the tenant of Carthage with Najla Bouden, responsible for forming the new government, at the presidential palace.
The number of those who demonstrated in the street (Sunday) to support him in his exceptional measures, reached 1.8 million Tunisians (out of a population of about 12 million inhabitants), continued the head of the 'Tunisian State.
Saied added that "the government will form itself far from the opportunists and their ambition, and some parties no longer have their place in Tunisia after being rejected by the people."
The Tunisian president also said that "the will of the people has been stolen by an occult system that wants to control the state", adding: "We are not under the influence of anyone, and our mission is to realize the aspirations of our people".
Kais Saied announced, on July 25, "exceptional measures", including the dismissal of the Head of Government, Hichem Mechichi, the suspension of the prerogatives of Parliament, the lifting of parliamentary immunity of all deputies and the abolition of the Body for the Control of the Constitutionality of Laws. The head of state has seized executive power and has since legislated by decree.
The majority of Tunisian political forces were opposed to Saied's measures, considering them a "coup against the Constitution", other parties are in favor, calling them "necessary to defuse the triangle of destruction, at the origin of the torpedoing of the revolution, consisting of corruption, terrorism and smuggling ".