Mahmoud Abbas ready to freeze the cases against Israel in Hague court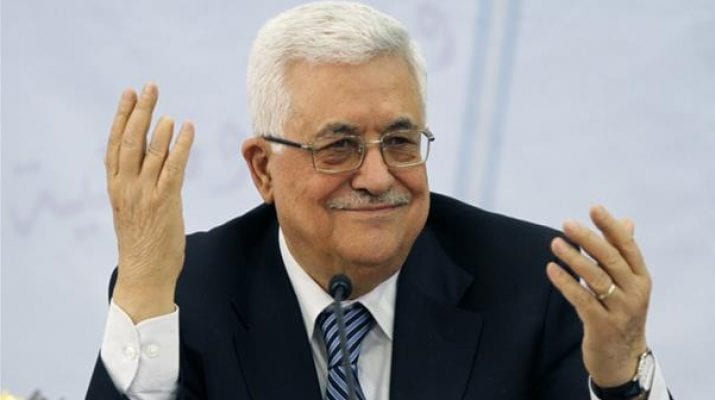 Palestinian Authority President Mahmoud Abbas said he is ready for dialogue with the Israelis even if they reject political negotiations, freeze the cases brought before the International Criminal Court in Hague against the Israeli occupation, in return the Israeli government accept talking with him.
This came during the Palestinian Authority's meeting with the Israeli ministers of health and regional cooperation, last Sunday evening, when he invited the Israeli government ministers to visit Ramallah and meet him, according to what was reported by the Hebrew "12" channel.
The channel indicated, according to its sources, that Abbas wants to discuss sensitive issues even if this was not political, including freezing the lawsuits against soldiers and officers of the Israeli occupation army at the International Court of Justice in The Hague, stopping incitement and paying the salaries of prisoners and released ones."
A report by Israeli news site Walla! revealed that Abbas told the Israeli ministers, "Tell [Interior Minister] Ayelet Shaked that I want to meet her. Why are they afraid to talk to me? Let her come and say whatever she wants and I will listen.
I know she has very tough opinions, but even if we agree on even 1% it will be progress! … but she refused meeting him.
The report also said Abbas was interested in meeting with Prime Minister Naftali Bennett, quoting Abbas as saying, "We know there will be no political negotiations but let's meet and talk about what is possible, even if we do not agree on anything."
Walla added that Abu Mazen told the two ministers that he had delivered messages to Mansour Abbas, head of the United Arab List, during the negotiations to form the current Israeli government.
The report also said Abbas was interested in meeting with Prime Minister Naftali Bennett, quoting Abbas as saying, "We know there will be no political negotiations but let's meet and talk about what is possible, even if we do not agree on anything."