Arab League welcomes outcomes of the Libyan Joint Military committee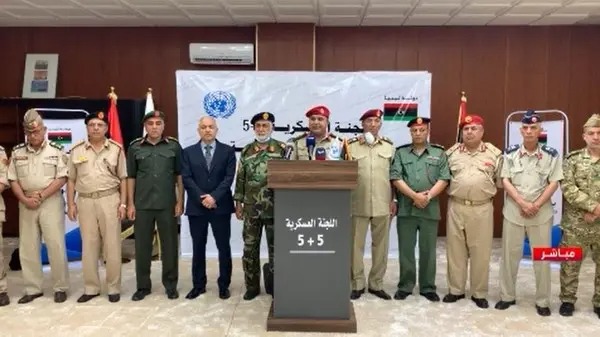 The Arab League Saturday welcomed the outcomes of the 13th meeting of the joint Libyan military committee (5 + 5), held in Geneva, on signing a working plan to expel all foreign fighters and foreign forces out of Libyan territories, in a gradual, balanced and synchronous manner, under the auspices of the UN Support Mission in Libya and the attendance of UN Special envoy on Libya Jan Kubis.
In a statement, the Arab League lauded the strenuous efforts being exerted by the joint military committee entrusted with establishing the ceasefire signed last October to pave the way for a preliminary stage, including holding of presidential and parliamentary elections in normal conditions.
The 5+5 Joint Military Commission (JMC) concluded a three-day meeting in Geneva on Friday, where a comprehensive action plan was signed for the gradual, balanced and simultaneous removal of all foreign forces and mercenaries from Libya.
The Arab League also called on all regional and international stakeholders to show cooperation to implement the plan and other requirements related to ceasefire, unification of the military institution, disarmament of rebels and re-merge of the armed groups.
The Arab bloc appreciated the fervent and untiring efforts of the 5+5 Joint Military Commission (JMC) for shoring up the ceasefire agreement in Libya, which was signed in October 2020.
It pointed out that that the agreement would lead to presidential and legislative elections in Libya amid difficult circumstances in this North African country, according to the statement.
The UNSMIL said the Action Plan was a "nationally owned and led instrument that is key to support the Libyans in regaining their sovereignty and integrity, maintain the peace, stability, and security of their country". 
The United Nations Support Mission in Libya (UNSMIL) said in a statement that the Action Plan was in alignment with the Ceasefire Agreement of Oct. 23, 2020 and the UN Security Council resolutions 2570 and 2571 issued in 2021, along with the Berlin conference outcomes.