A match that goes down in history.. 4 penalty kicks in one run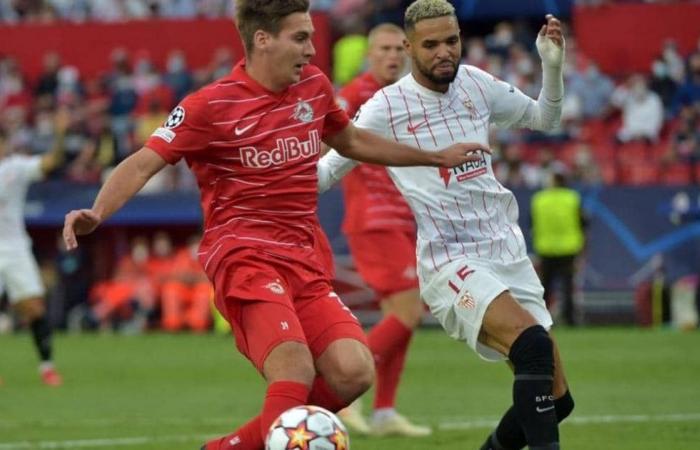 For the first time in the history of the Champions League, one match scored 4 penalties during the original time, which was achieved in the match against Seville, in the first half only.
The Belarusian referee Alexei Kolpakov raised the controversy when he awarded 4 penalties in one game, 3 of them for Salzburg, and one for Seville.
The Belarusian referee awarded a penalty kick to Salzburg in the 13th, 21st and 37th minutes. Luka Sucic scored the second, and missed the first and third Karim Ademi and Luka Sucic himself.
As for Seville, he was awarded a penalty kick, the fourth in the match, in the 42nd minute, scored by Ivan Rakitic.
The referee Kolpakov continued to stir up controversy, and expelled Moroccan striker Youssef Al-Nusairi, at the beginning of the second half, after giving him a second warning for acting.