Abdel Fattah El-Sisi: Egypt will not accept compromising its water security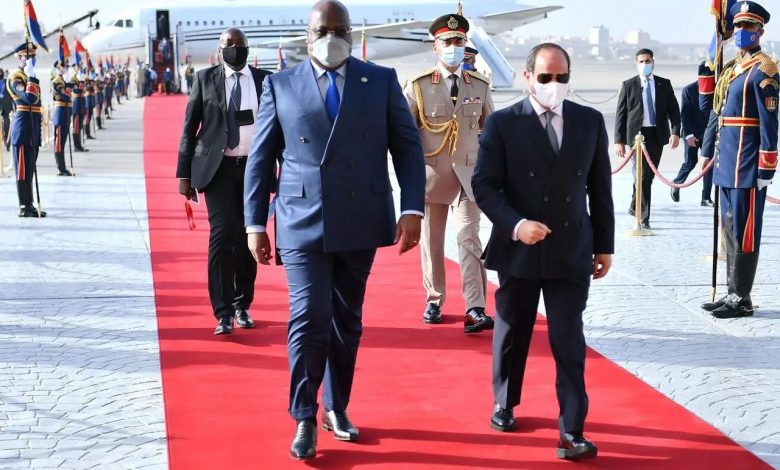 Egyptian President Abdel Fattah El-Sisi affirmed his confidence in the ability of the President of the Congo to solve the Renaissance Dam crisis. Al-Sisi stressed that Egypt will not accept prejudice to its water security, and therefore the desired binding legal agreement must be reached, which preserves Egypt's water rights, achieves the interest of all parties, and spares the region from further tension and instability.
El-Sisi affirmed Egypt's appreciation for efforts.
The Ethiopian Foreign Ministry spokesman reiterated his country's assurance that the second filling of the Renaissance Dam will take place on time.
The spokesman for the Ethiopian Foreign Ministry, Ambassador Dina Mufti, announced today, Saturday Egypt and Sudan are still seeking to internationalize the Renaissance Dam, referring to his country's adherence to the African Union's sponsorship of the dam negotiations.
During a press conference called by the foreign media present in Ethiopia, the Mufti said, "There are contradictions in the Egyptian position that speaks throughout the He negotiated an increase in water release to cope with any drought, "noting that" without a lake behind the dam, the problem of drought that occurs in the two downstream countries cannot be addressed. "
The Mufti considered that" the quartet mediation demanded by the two downstream countries has already existed as an observation over the past period. " He added, "Ethiopia suggested signing an agreement on the process of the second filling of the Nahda Dam lake for the downstream countries.
The Ethiopian Foreign Ministry spokesman affirmed his country's adherence to its position. To end the negotiation process on the Renaissance Dam under the auspices of the African Union. "
We cannot negotiate a comprehensive agreement and share water, it should be in another location because we share the waters of the Nile." With 12 of the Nile Basin countries. "