Abu Dhabi Crown Prince arrives in Turkey tomorrow in Official Visit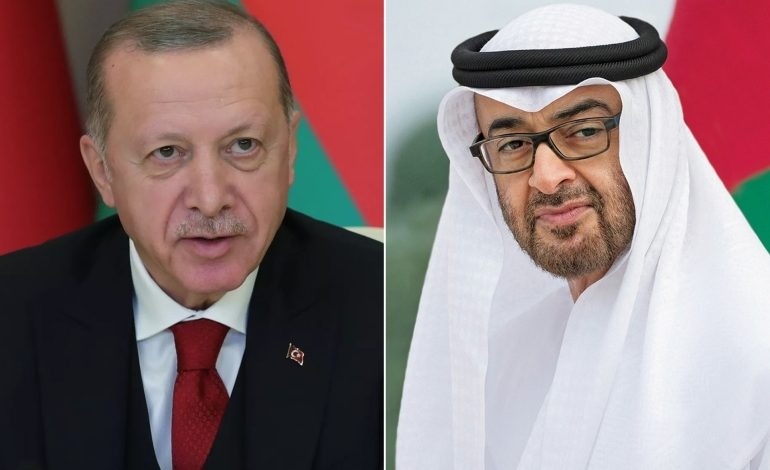 Abu Dhabi Crown Prince Mohammed bin Zayed Al Nahyan will pay an official visit to Turkey tomorrow upon the invitation of President Recep Tayyip Erdogan.
According to the statement made by the Connection Directorate, in the meetings to be held in Ankara, bilateral ties between Turkey and the United Arab Emirates (UAE) will be reviewed in all their dimensions, and steps that can be taken to develop cooperation will be discussed.
In addition to bilateral interests, it is also envisaged to exchange views on current regional and international issues during the meetings.
In the news, which pointed out that bilateral relations as well as opportunities to increase cooperation and joint work in various fields between Turkey and the UAE will be discussed, it was also emphasized that regional and international issues and developments concerning the two countries will also be discussed.
On the other hand, in the news in the UAE official news agency WAM, it was stated that bin Zayed will hold official meetings in Turkey tomorrow.