Al-Ahly files an urgent complaint to CAF against the referee of the Sun Downs match in the African Champions League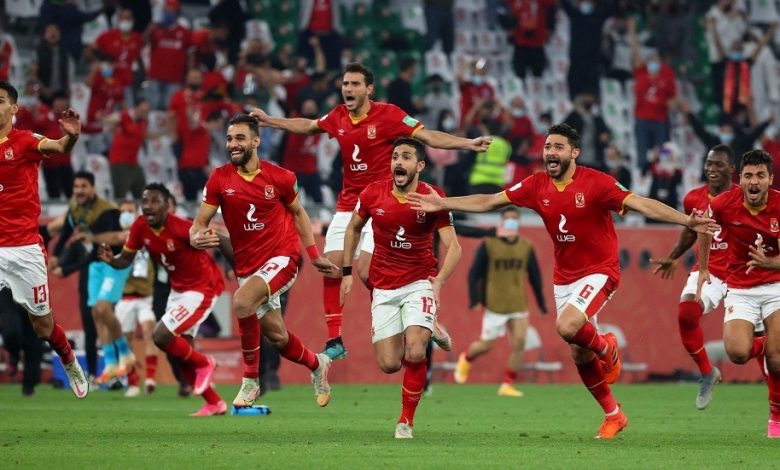 Al-Ahly club today, Sunday, filed an urgent complaint with the Confederation of African Football, "CAF," against Senegalese referee Majti Nday, who managed the first leg of the African Champions League quarter-final match against Sun Downs, which took place yesterday evening at the "Al-Ahly we Peace" stadium, and was decided by the red genie. Two bilaterally, without a response.
Al-Ahly mentioned in his complaint, some of the errors committed by the referee, including the penalty kick for Al-Ahly striker Mohamed Sharif, which required the dismissal of the Sun Downs goalkeeper who used excessive force against the Al-Ahmar player inside the penalty area.
Al-Ahly also referred in the same complaint to the failure of the match referee to provide adequate protection for its players, who were subjected to violence from Sun Downs players, and did not announce the yellow card only once, on the other hand Al-Ahly players were warned 3 times, one of which was to the defender Badr Bannon before 20 minutes had passed. Encounter time; Under the pretext of wasting time, which is inconsistent with logic; Because it is unreasonable for a player to waste time at this time.
Al-Ahly affirmed in his complaint to the African Union that the referees commit mistakes affecting these exclusionary roles, which leads to the loss of the efforts of a whole system of work, and the waste of millions of dollars that clubs spend on buying players and contracting with technical equipment, in addition to the trouble of travel that the difference between Different countries of the continent.
At the conclusion of his complaint, Al-Ahly affirmed its full confidence in the justice of "Kaf" and the preservation of the rights of all clubs and his keenness for the success of the competition, and called for more activation to monitor the performance of the referees to avoid such a mistake. He also called for the need to apply the "VAR" technology in future matches to provide more. Justice between the competing teams, especially since Al-Ahly was hoping to seek the help of the "VAR" rule with the beginning of the group stage, especially since the African competitions that the club is proud to participate in with its brothers are no less than European competitions.