Al-Sisi launches an effort to end Lebanon crisis with Hariri meeting in Cairo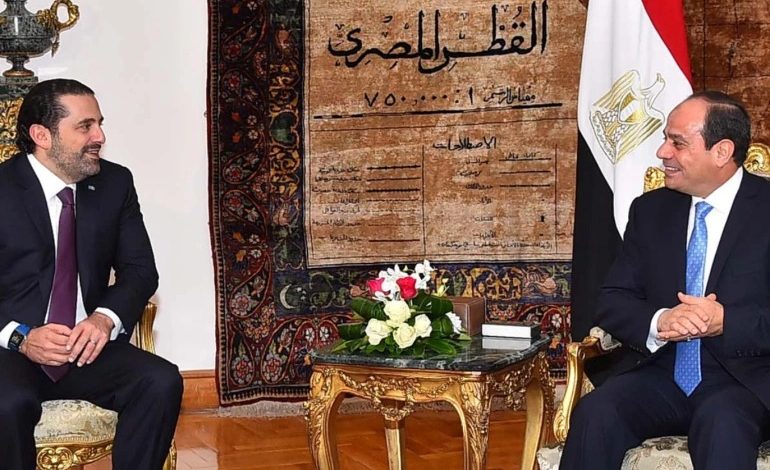 Al-Sisi launched an effort on Wednesday to end the political stalemate that has left Lebanon without a government for six months.
El-Sisi held talks in Cairo with Saad Hariri, who was named prime minister last year after the previous administration quit following the Beirut port explosion. Hariri has been unable to appoint a cabinet because of squabbling over the distribution of ministerial portfolios among Lebanon's sectarian factions.
"In order to pull Lebanon out from its crisis, all political leaders must put the national interest first, settle their disputes and form an independent government," El-Sisi said.
Hariri will now visit Paris for talks with French President Emmanuel Macron, who has proposed a non-sectarian Lebanese government of experts and technocrats to launch  political and economic reforms.
His spokesman Bassam Radi added: "President El-Sisi … wishes Hariri to form a new government that meets the aspirations of the Lebanese people. Egypt is ready to provide support and aid for Lebanon to overcome the crises, especially those created by the Beirut blast and the coronavirus."
He said Hariri "does not mind making concessions if this would lead to an effective government, but the government Bassil has in mind will be worse than all the ones before."
Former MP Mustafa Allouch, a member of the Future Movement led by Hariri, told Arab News attempts to form a government were being blocked by Gebran Bassil, leader of the Free Patriotic Movement. "There is an explicit insistence … on including members of the FPM in the new government, and a total rejection of independents."