Algeria calls for UN-backed political solution to Libyan crisis, that respects the free will of the Libyan people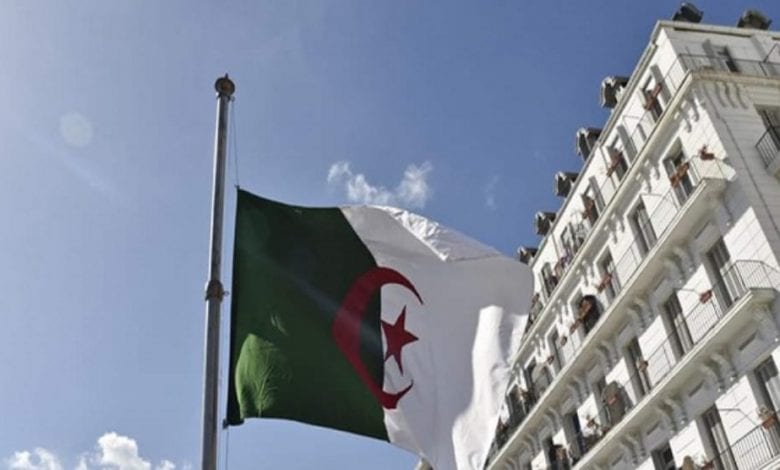 Algeria on Thursday called for a political solution to the Libyan crisis, based on the UN Security Council resolutions, that respects the free will of the Libyan people.
"We are following up with great concern the recent developments in Libya amid escalation and intransigence in the positions of the conflicting parties," Algerian Foreign Ministry said in a statement.
Algeria reiterated its call for "comprehensive and sustainable political solution through UN-backed inter-Libyan dialogue away from any form of foreign interference, to ultimately put an end to the fighting taking place in this neighboring and brotherly country."
It underlined Algeria's position on resolving the Libyan crisis, based on respect for the free will of the Libyan people and the relevant UN Security Council resolutions.
The statement stressed Algeria's "support and solidarity with the Libyan people for peace, security, development and cooperation with all their neighboring nations."
Also on Thursday, Algerian Foreign Minister Sabri Boukadoum held telephone talks with his counterparts from South Africa, Libya, Tunisia and France to discuss the Libyan crisis and the COVID-19 pandemic as well its political and economic repercussions, the Foreign Ministry said in another statement.
Libya's eastern-based military commander Khalifa Haftar proclaimed himself as the country's ruler by "popular mandate," as he announced the breakdown of the 2015 UN-brokered peace deal signed by warring parties in Morocco's Skhirat.
Yet, the internationally recognized government of national accord (GNA), based in the west of the country, denounced Haftar's move as "a new coup."
The GNA also rejected the truce that has been declared by Haftar, assuring that its forces will continue military operations against Haftar's militias.
Libya has been mired in a civil war since the fall of Muammar Gaddafi's regime in 2011.