Arabs are very hopeful the Jeddah summit will be a success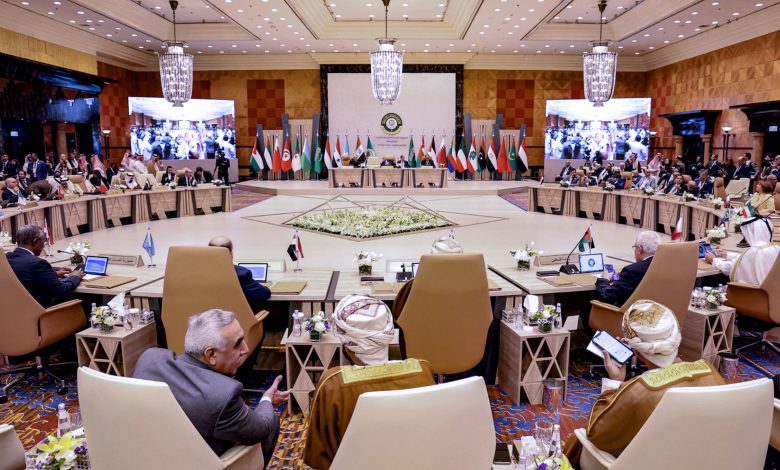 The Arab League Summit will be held in Jeddah on Friday in parallel with many challenges in the Arab world and amid critical conditions faced by many of its countries.
Sudan has been suffering for more than a month due to a bloody conflict. However, we are very optimistic about the Jeddah talks, as we expect them to lead to a permanent ceasefire and an agreement between the parties in a way that serves the interests of Sudan.
We cannot turn a blind eye to the Israeli attacks targeting Al-Aqsa Mosque, its provocations of the feelings of Muslims, its bombings in Gaza and its terrorist assassinations.
Many Arab countries are also witnessing many challenges while they are trying to rebuild their states and restore their institutions after years or decades of security disturbances.
Full attendance is expected at the Arab League Summit, as Syria has been readmitted to the organization after being suspended since 2011. On that note, we ask God to preserve and protect Syria and bless all Arab countries with security, prosperity, unity and solidarity.
Based on the aforementioned, this year's Arab summit is very important for many reasons.
First, it will be held in Saudi Arabia, which enjoys an exceptional status in the Arab and Muslim worlds and a remarkable political and economic weight globally.
Second, the summit comes amid critical conditions and important geopolitical developments that require consultation between the brotherly Arab countries to highlight the different challenges and reach recommendations and decisions that can contribute to resolving the crises.
Strengthening joint Arab work in an atmosphere of fraternity, honesty and transparency and coordinating joint efforts is necessary to meet the expectations of the Arab nations. 

Dya-Eddine Said Bamakhrama
These include adjusting the status of Arab relations with Iran following the recent resumption of Saudi-Iranian ties, which had been suspended for several years. This also means reestablishing Iran's relations with some other Arab countries, which were strained following the attacks on the Saudi Embassy in Tehran and the Saudi Consulate in Mashhad in 2016.
Third, this week's Arab summit in Jeddah comes six months after the first Saudi-Chinese Summit was held in Riyadh. That summit has opened new horizons for cooperative work and constitutes a cornerstone of Arab cooperation with China, which is another international force that influences the global economy and has a presence in and bilateral economic relations with all other Arab countries.
It is certain that the summit, which Arabs are looking forward to and are very hopeful about, will constitute a new phase reflecting their resolve to develop regional cooperation and integration and mutual projects in a way that contributes to achieving the sustainable development needed by everyone.
We reaffirm that the meetings of the brotherly Arab countries and their outcomes are important for everyone, as the events, facts and circumstances faced by Arab citizens call for such meetings, whatever the results and the timing, in order to reach ideas and solutions.
Strengthening joint Arab work in an atmosphere of fraternity, honesty and transparency and coordinating joint efforts are necessary to meet the expectations of the Arab nations amid the challenges and crises the region is going through.
We are optimistic about the success of the Jeddah summit hosted by the Kingdom of Saudi Arabia, whose leaders — King Salman and Crown Prince Mohammed bin Salman — are trusted and respected by all Arab leaders for their wisdom and sound views.
Dya-Eddine Said Bamakhrama