Armed Clashes Erupt In West Libya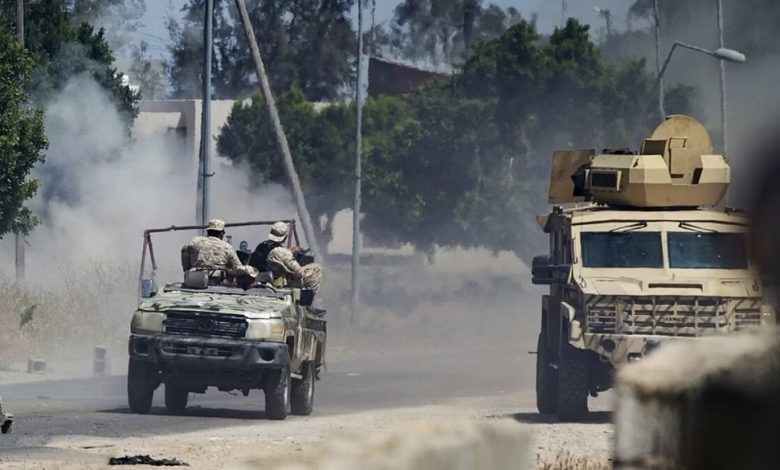 Violent clashes erupted between armed groups in Al-Ajilat city, western Libya. This prompted the authorities to suspend studies in the city, until further notice.
In a statement, the Red Crescent called on residents to "stay away from windows and doors during the clashes, and avoid going out without coordination."
The Red Crescent also did not report any casualties.
Gunfire and explosions were heard in the city, as the warring sides used light and heavy weapons, media reports said.

Western Libya continues to suffer from the control of militias, as Tripoli witnessed several waves of insecurity and clashes between armed militias.
The local authorities have yet to issue a statement explaining the circumstances of the fighting, and the identity of the rival militias.
Violent clashes erupted a few months ago between the Al-Far and Ghneiwa militias, leading to extensive damage to the Al-Zawiya Oil Refinery Complex. These events show that despite the political progress being made, the country remains under the control of militias and armed groups.
Other clashes in the Al-Farnaj district of Tripoli took place between Ghneiwa and the Judicial Police, affiliated with the (RADA) Special Deterrence Forces led by Abdel-Rauf Kara.
Notably, Libya is currently facing a political crisis after the Libyan Parliament swore in former Interior Minister, Fathi Bashagha to lead a new interim government in February. MP's argued that Prime Minister, Abdel-Hamid Dbaiba's mandate expired when elections failed to take place.
Dbaiba has since refused to cede power, and warned that the appointment of a new interim government could lead to war and chaos in the country. He renewed his pledge to only hand power over to an elected government.