At least 10 hospitals out of service in Gaza due to Israeli bombing
Until now, 29 medical institutions are out of service, with many still threatened to be bombed.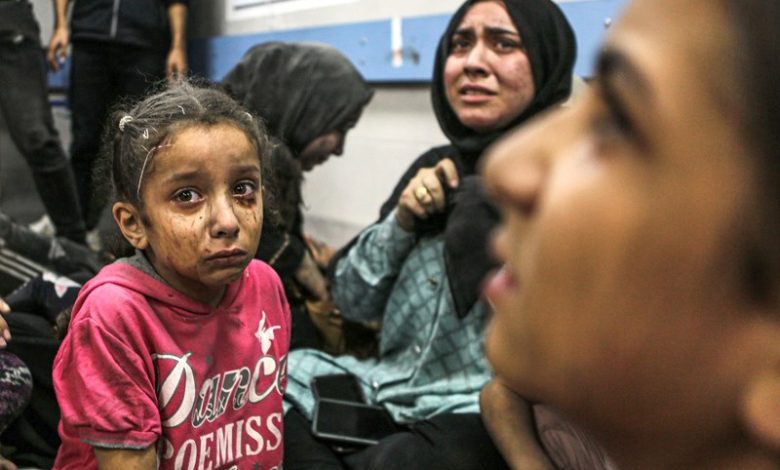 The Gaza Health Ministry confirmed Sunday that at least ten hospitals are out of service due to the lack of fuel from the Israeli shelling.
"The number of hospitals that have stopped operating due to shelling and fuel shortages has increased to 10," the ministry said, adding that the total number of medical institutions out of service is now 29.  
According to the Palestinian Health Ministry on Saturday, the Israeli occupation committed 550 massacres against families in the Gaza Strip, resulting in the martyrdom of 3,353 members of these families since the beginning of the aggression.
The statement confirmed the martyrdom of 51 health personnel and the injury of 87 others with various injuries. 
The statement also confirmed that hospitals in the Gaza Strip ran out of resources, considering the lack of the most basic emergency medical supplies, including fuel.
Carrying the burden of war
According to the UN Children's Agency yesterday, at least 120 newborns in incubators in Gaza's hospitals are in jeopardy as fuel runs out in the besieged city.
According to UNICEF Spokesperson Jonathan Crickx, "We have currently 120 neonates who are in incubators, out of which we have 70 neonates with mechanical ventilation, and of course this is where we are extremely concerned."
The Red Cross confirmed that it won't be able to continue its humanitarian work unless more supplies are brought into Gaza.
The Ministry of Health in Gaza announced the death of more than 4,741 Palestinians in Gaza and the injury of 15,898 due to the ongoing Israeli aggression on the Strip for the 16th day in a row.
"Israel" committed one of the most heinous crimes in history after it bombed Al-Ahli Hospital a few days ago, killing over 800 people – mainly women and children – instantly. 
Even though around 37 aid trucks have passed through the Rafah border from Egypt into Gaza, the United Nations estimates that a minimum of 100 trucks per day are required to suffice the needs of Gaza and its people.