Bahrain expresses solidarity with Tunisia, they will overcome this situation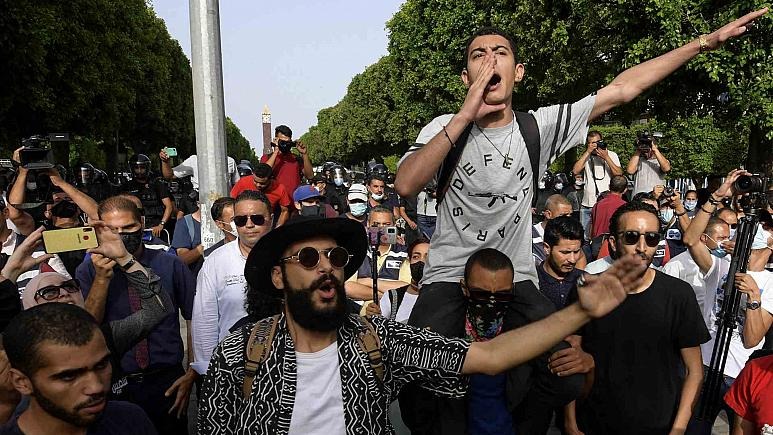 Tunisian President Kais Saied met here on Monday with Bahrain's Foreign Minister Kais Saied Abdullatif Al-Zayani.
The foreign minister underscored that Bahrain trusts that both the Tunisian president and the country can overcome this situation.
During the meeting, Al-Zayani reiterated Bahrain's solidarity with Tunisia and its support for all efforts aimed at overcoming the current political, health, and economic challenges in the country and to achieve security, stability, and prosperity.
He also stressed Bahrain's respect for Tunisia's internal affairs, adding that this is a matter of sovereignty in which nobody can interfere.
Al-Zayani affirmed Bahrain's solidarity with the Tunisian people, calling the international community to support the Tunisian leadership in these urgent conditions. He wished the Republic of Tunisia and its people stability and prosperity.
The Tunisian president appreciated Bahrain's support for Tunisia during the current circumstances.
He also hailed the development process of Bahrain, under the leadership of King Hamad.
Later in the day, the Bahraini foreign minister met with his Tunisian counterpart Othman Jerandi.
They also discussed ways of bolstering bilateral coordination, the recent regional developments and other issues of common interest.
They reviewed bilateral relations and cooperation between the two countries and the efforts exerted to enhance them at all levels.
The two ministers affirmed the importance of continuing cooperation and preparing for the meeting of the Joint Bahrain-Tunisian Committee.