Bahraini movement denounces Qatari "Al-Jazeera" channel's systematic targeting of Bahrain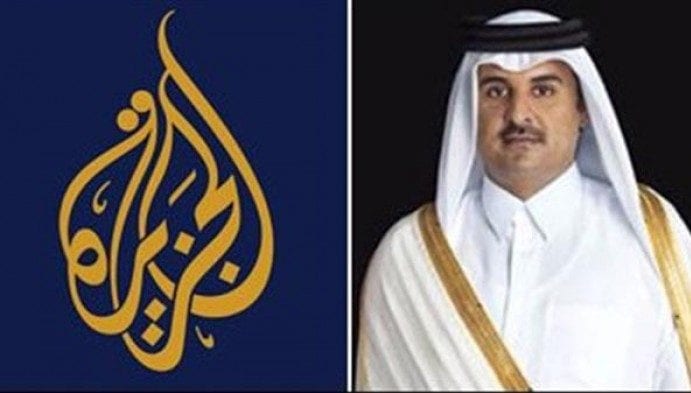 Bahraini Journalists Association (BJA) has denounced Qatar's systematic targeting of the kingdom through its malicious media arm, Al-Jazeera satellite channel, which has become the greatest tool of destruction, with its endless efforts to incite hatred and sow divide.
This clearly indicates the immaturity of those in charge of the Al-Jazeera channel, and their inability to recognise the danger of their targeting of the kingdom's security, reputation and loyal citizens, whose patriotic and humanitarian deeds have been appreciated worldwide, BJA said.
She pointed out that those who lead the "sedition channel" from behind the scenes are evil-minded and harbour ill will towards neighbouring brotherly countries, and have a long history laden with conspiracy, crisis mongering and spreading fallacies in the region, affirming that their attempts will fail as was the case with the 2011 conspiracy when Qatar harnessed all its potentials to impede the kingdom's development process, under His Majesty King Hamad bin Isa Al Khalifa's leadership.
In a press statement, BJA President, Ahdeya Ahmed Al-Sayed, stressed that the targeting of the brave policemen, the distinguished fishermen and the reputation of Muharraq is a targeting of every patriotic Bahraini citizen, adding that the masterminds of the Al-Jazeera's agenda are fully aware that Muharraq's citizens and fishermen, and Bahrain, in general, are immune against targeting because of their deep-rooted history of moral integrity, openness, religious tolerance and peaceful co-existence.
She affirmed that thanks to HM the King's wisdom and statesmanship, Bahrain has succeeded in overcoming all conspiracies and obstacles, and is now among the most developed and prosperous countries.
BJA President emphasised that the Bahraini press, now more than ever, is required to play a crucial role in highlighting the outstanding success of HM King Hamad's leadership in consolidating the values of democracy and human rights, as well as in advancing the kingdom across various fields.
In this regard, she urged Bahraini journalists to constantly prove that the Bahraini press is the first defence line of the people's gains, attained thanks to HM the King's comprehensive development march.
Ahdeya Al-Sayed commended the achievements of the Bahraini women police personnel, in general, and the Muharraq Police Directorate, in particular, under the leadership of Interior Minister, General Shaikh Rashid bin Abdulla Al Khalifa, noting that the Bahrain police has a long history of distinction and dedication, and has become, thanks to that, a GCC and Arab model to be emulated in security work, and keenness to cope with all modern policing practices, raising the kingdom's banners higher, and expressing the will of HM the King and the people of Bahrain.
Arab Observer