Barcelona, ​​Real, and Juventus, in response to "UEFA": We are strong … and we are over 100 years old"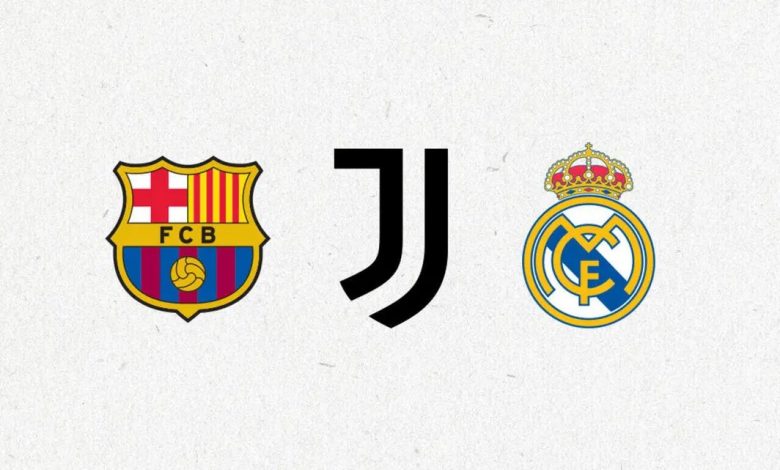 The two Spanish giants Real Madrid and Barcelona, ​​as well as Italian Juventus, responded to the accusations leveled against them by the European Football Association "UEFA" regarding the European Super League project.
In a fiery joint statement on Wednesday, the three clubs said they wanted to express their absolute rejection of the continued coercion practiced by UEFA against three of the most relevant institutions in the history of football.
The three clubs stated that this contravenes a Spanish court ruling preventing UEFA from taking action against the clubs participating in the project, and accordingly, this position was incomprehensible and a direct attack on the rule of law.
"By exploring ways to modernize football through open dialogue, UEFA expects us to withdraw the ongoing court proceedings that raise questions about their monopoly on European football," the trio added.
The three clubs were among the 12 clubs threatening to split from UEFA, but after a widespread backlash, nine clubs from England, Italy and Spain quickly withdrew earlier this month.
UEFA revealed on Tuesday that they had been charged after an investigation of a possible violation of UEFA's legal framework.
The other nine clubs, including England's Manchester City and his Spanish counterpart Atlético Madrid and the Italian champions Inter Milan, were welcomed back to the UEFA family after their withdrawal from the Super League, as only minor fines were imposed on those clubs.
UEFA indicated that the remaining three rebel clubs may be subject to harsher penalties, as media reports stated that a two-year ban from European Union tournaments such as the European Champions League might be a possibility, but the three ancient clubs indicated that they would not accept any sanctions against them.
The trio stressed in the statement: Barcelona, ​​Juventus and Real Madrid, all of them founded more than a century ago, will not accept any form of intolerable coercion or pressure, while remaining strong in their willingness to debate respectfully and through dialogue, to reach the urgent solutions that a ball needs. Football is nowadays. Either we fix football or we have to watch its inevitable fall.