Barcelona: Not joining Super League would have been a 'historical error'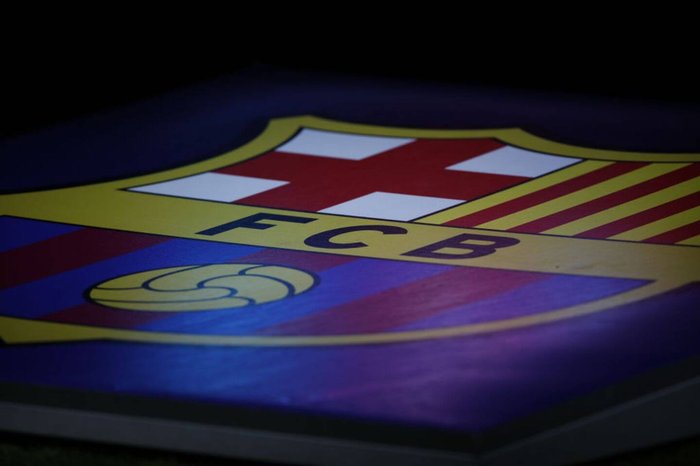 Barcelona have said that deciding against joining a breakaway European Super League would have been "a historical error".
Barcelona are one of 12 European clubs that announced plans to launch a new Super League competition to rival the UEFA Champions League. The plans collapsed, however, when the six Premier League sides involved decided to withdraw from the proposal.
In the statement Barcelona also aim fire at critics of the Super League for "unjustified pressure and intimidation".
The Spanish club's president, Joan Laporta, said on Thursday that a Super League was "absolutely necessary" ahead of Barcelona's club statement, in which they argued the tournament would "improve the quality and attractiveness of the product offered to the football fans".
What does the statement say?
Barcelona's statement begins by arguing that the sport requires "structural reforms to guarantee the financial sustainability and feasibility of world football".
It reads: "The decision was made in the conviction that it would have been a historical error to turn down the opportunity to be part of this project as one of its founding members. As one of the world's top sports club, our intention shall always be to be at the forefront, this being an indispensable part of the club's identity and its sporting, social and institutional spirit."
The statement adds, however, that Barcelona have taken note of the extremely negative reaction to the Super League proposal worldwide.
"There is no question that FC Barcelona appreciates that a much more in-depth analysis is required into the reasons that have caused this reaction," it read.
What about Laporta?
Laporta commented earlier that a new Super League was "a necessity".
"We must maintain a prudent position," Laporta told TV3. "The Super League is a necessity, but the last word will be with our partners.
"It would be an attractive competition based on sporting merit. We defend national Leagues and are open to dialogue with UEFA.
"We need more resources to make football a great show and I think there will be an understanding. There has been pressure on some clubs, but the proposal is still valid.
"We make very important investments, the salaries are very high and all these variables must be taken into consideration, together with sporting merit."
What next for the Super League?
The Super League project already appears to be in tatters.
Yet, Real Madrid president Florentino Perez, who was the driving force behind the breakaway tournament, remains defiant and told Spanish radio program El Larguero that the Super League is "not dead".
"We are going to keep working," he said. "We are looking for ways of getting this done. It would be a shame not to get it done."
Without the support of 8 of the 'founding members' — who have withdrawn — as well as AC Milan and Juventus acknowledging the project's failures, the chances of the proposed Super League coming to fruition now seem next to none.