Barcelona sells part of its assets to overcome Bartomeu's disasters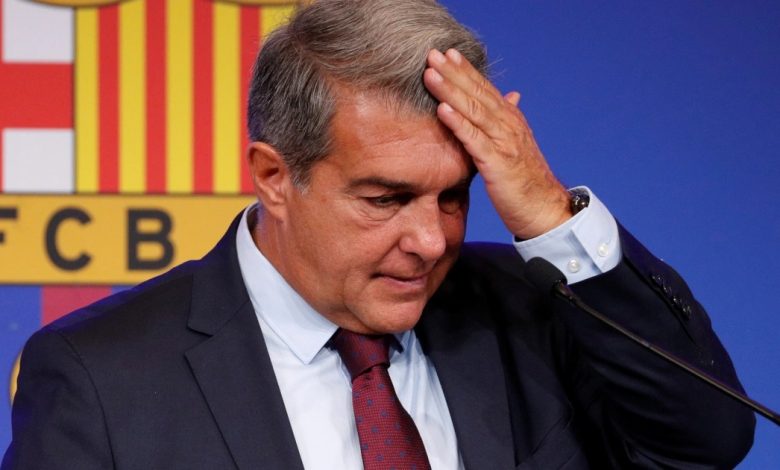 FC Barcelona agreed on Thursday to sell a minority stake in its licensing and business unit and waive up to 25 percent of the club's income from television rights paid to it by La Liga in a bid to improve its financial position.
The club's board of directors hopes that this will enable it to finish the financial year without losses and increase the spending limit.
Club president Joan Laporta said the club expects to sell up to 49.9 percent of its Barcelona Licensing and Business Unit retail operations for 200-300 million euros and receive at least 200 million for every 10 percent of its broadcasting rights with League League for 25 years.
The plan to sell the licensing and business unit received support from 89.3 percent of the 636 participants (ie only 14.2 percent of the total club representatives) during the vote, while the TV rights deal received the support of 86.8 percent.
Laporta told the audience: "When we took over last year we found ourselves in a very complicated financial situation, we couldn't afford the payroll in May 2021. Investors were asking for 200 million euros that we didn't have, and we think using the club's assets to find a cash payment is the best way to bring back Barcelona to compete again.
Laporta said that Barcelona chose not to enter into an investment deal worth 1.994 billion euros between "CVC Capital Partners" and the Spanish League in exchange for obtaining 11 percent of the television rights over the next 50 years due to the difference over the value of the deal and its duration.
"We want to recover these assets within 25 years," he added. The CVC Capital Partners deal that was offered was collective and Barcelona has a specific financial value for it, I support the deal but at the moment we have to put the house in order first.
Laporta, who headed the club in one of Barcelona's most successful periods between 2003 and 2010, was elected last year for a second term with the Catalan giant after the resignation of the previous board of directors headed by Josep Maria Bartomeu due to the deteriorating financial conditions of the club in addition to other differences.
The new board of directors inherited a deep financial crisis that was exacerbated by the Corona pandemic, and its adherence to the rules of financial fair play of the League. Barcelona was unable to re-sign again with legend Lionel Messi, who left on a free transfer to Paris Saint-Germain last summer.
Laporta said in August the club had debts of 1.35 billion euros, of which 673 million was owed to banks.