Because of it's position of Turkish aggression : Huge pressure to remove Qatar from "Arab League"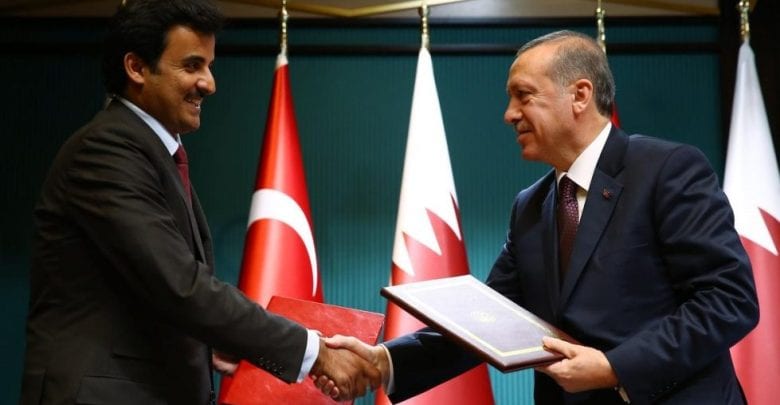 Demanding to "Expel Qatar from Arab League" on social media has raised after its support for the Turkish aggression against Syria and forcing two million Syrian refugees to be forcibly resettled elsewhere in eastern Syria and leave their homes.
The tweets were mocking by allegations by Qatar's media that Turkey had invaded Syria to prevent an imminent attack.
This is the first time that the demand to expel Qatar has risen, Qatar have been accused a month ago of inciting chaos in Egypt during the Egyptian president's presence in New York to attend the United Nations meetings. Qatar and Turkey are the only supporters of the Brotherhood's separatists in Tripoli, the Libyan capital.
The comments focused against Doha's recent policies and its support for armed extremist groups in Syria and encouraging Turkish aggression on Syrian.
One user commented: "Qatar must be expelled from the Arab League because it planned and financed Erdogan's terrorism in Syria and supported terrorist groups and allied with the Persians, Turks, Brotherhood demons, terrorist Houthis, Hamas, Al Qaeda and the Popular Mobilization , there is no place  for Qatar between us anymore.
Qatar, apart from being the only member of the Arab League that supported the Turkish aggression and forcibly resettling Syrians, also Qatar refused to repay its debt to the Arab League budget.