Benzema Accuses Deschamps Of Lying About World Cup Injury
France striker lashes out at manager's claims and calls him a "liar" on Instagram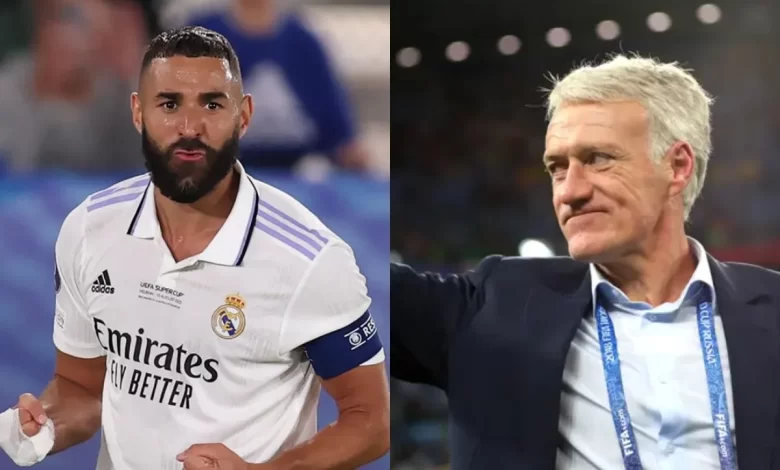 Real Madrid striker Karim Benzema has accused France manager Didier Deschamps of lying and referred to him as a "liar" after Deschamps gave an interview regarding Benzema's World Cup injury. Benzema was sent home from the World Cup in Qatar after picking up an injury in training, but his legal representative, Karim Djaziri, claimed that he would have been fit for the knockout rounds of France's campaign.
In a recent interview with Le Parisien, Deschamps claimed that he did not ask Karim to leave and that it was the striker's decision. Deschamps stated that when Benzema injured himself, the team doctor went with him to undergo an MRI scan, and Benzema showed the results to someone at Real Madrid who gave him an opinion. Deschamps added that he told Benzema there was no rush to return and that he could organize his return with the Team Manager.
Benzema denied Deschamps' claims and took to his Instagram to respond. In one of his story posts, he captioned it with "What audacity," while in the next post, he uploaded a video of a man saying, "Liar! Yes, you, liar. You lie. You're a great liar!" In the caption, Benzema further mocked Deschamps by writing "Sacred Didier" along with a clown emoji.
The conflict between Benzema and Deschamps is not new, as Benzema has not been included in the France squad since 2015 due to his alleged involvement in a blackmail scandal. Despite being in top form for Real Madrid, Benzema has been overlooked by Deschamps, leading to tensions between the two. The recent clash over the World Cup injury is expected to further strain their relationship.