Betrayal of investigators .. This is what prompted Shakira to announce the separation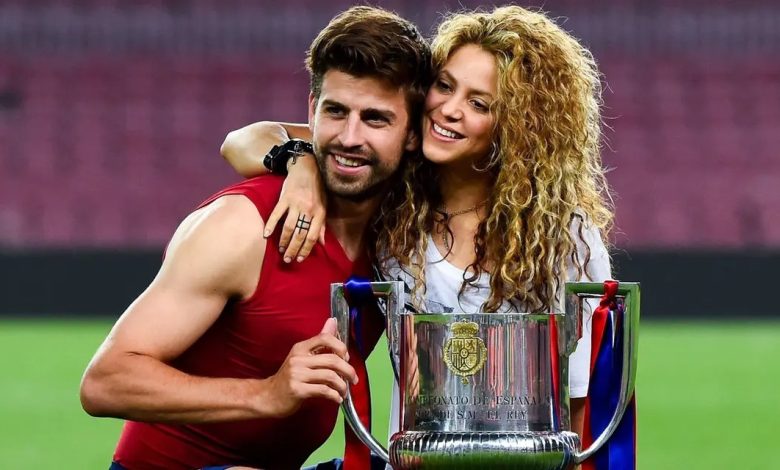 After it was reported that the famous Colombian singer Shakira had hired an investigation agency that included a group of investigators to confirm the betrayal of her former partner, the heart of the Barcelona football club, Gerard Pique, another surprise erupted that changed the course of events.
A television program revealed that the owner of "Waka Waka" was betrayed not only by her ex-partner, but also by the investigators she appointed to follow him, after they leaked information about his association with another woman to the media, which led to the termination of the relationship of the two parties after 11 years.
And the "Unification" TV program, Monday evening, Spanish time, said in a follow-up to a previous news about Shakira's use of investigators to confirm the betrayal of the Barcelona captain, that the singer was surprised by the betrayal of the investigators and leaking the news to the media.
The information confirmed that Shakira obtained evidence proving Pique's betrayal after she paid for it, because she wanted to preserve the privacy of the relationship between her and the former international defender, but she was surprised by the leak, which prompted her to issue a statement announcing the termination of the relationship.
Pictures and clues
This came after the spread of information confirming that the famous singer had hired an investigation agency that includes a group of investigators to confirm the betrayal of her ex-partner, according to press reports.
She added that she appointed a group of investigators who tracked Pique's movements for a period of time, discovered his betrayal and immediately informed her, according to the "El gordo y la flaca" program.
The program also continued that Shakira had pictures and evidence confirming Pique's betrayal, but she would not show it to the light, as she paid money for it out of respect for her privacy until the leak took place a few days ago.
Separation after 12 years and two kids
It is noteworthy that the famous duo had confirmed the news of the separation, last week, in an official statement, calling for respect for privacy.
The two ended a 12-year relationship that resulted in two children.
Confirmation of the separation came after the international media was buzzing with news of Pique's betrayal of his partner with a blonde 20-year-old student.
While sources close to the player denied the rumor, confirming that he left his home and moved to live alone more than 3 months ago, due to the deterioration of the two partners' relationship over the years, and not because of betrayal.
The two also made their debut after breaking up in the Czech Republic last weekend.
The two stars met before the 2010 World Cup in South Africa, during Shakira's filming the official song for the tournament.