Biden to send over $2bln weapons package to Ukraine, Israel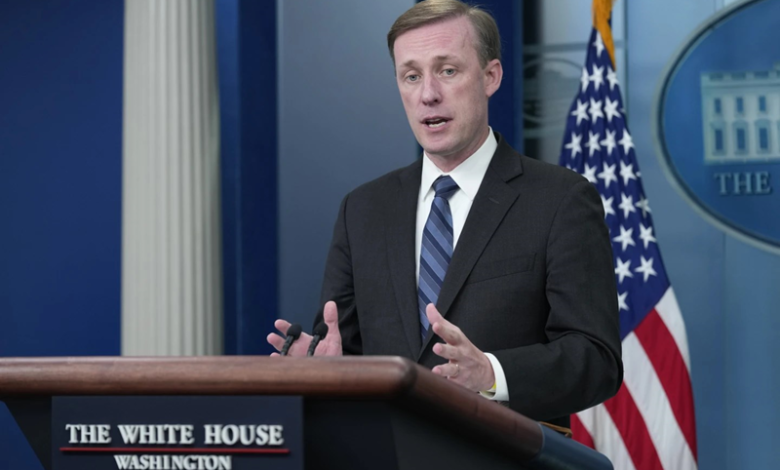 According to White House National Security Advisor Jake Sullivan on Sunday, a new weapons package for "Israel" and Ukraine will be significantly over $2 billion.
In an interview on CBS's "Face the Nation," Sullivan relayed that Biden is due to hold critical talks with Congress regarding the approval of the package this week.
This package is proving quite important for Biden who has also been contemplating adding Taiwan to the duo just to get it approved while some Republicans are calling to cut money for Kiev.
This comes as US Secretary of State Antony Blinken released a joint press conference with Israeli occupation Prime Minister Benjamin Netanyahu on Friday stating, "The message that I bring to Israel is this: You may be strong enough on your own to defend yourself but as long as America exists, you will never ever have to, we will always be there by your side."
Asked about the dollar amount of the package, Sullivan said, "Well, the number is going to be significantly higher than that, but it will, as I said, certainly include the necessary military equipment to defend freedom, sovereignty, and territorial integrity in Ukraine, and to help Israel defend itself as it fights its terrorist threat."
Biden on Sunday previously affirmed the so-called support and committed to providing the necessary aid to ensure its continued aggression against the Palestinian Resistance.
"The United States stands with Israel." We will not ever fail to have their back, we will make sure that they have the help their citizens need, and they can continue to defend themselves," Biden said during a press conference.
Biden further stated that he instructed his national security team to establish communication and cooperation channels between the US and Israeli counterparts, "military to military, intelligence to intelligence to diplomat to diplomat to make sure Israel has what it needs."
The USS Dwight D. Eisenhower, along with its accompanying ships, had been scheduled for deployment to the Middle East several months in advance.
This cannot but render the US a direct and complete accomplice in the killing and cold-blooded murder of innocent children, both born and unborn, and innocent civilians as the world remains loud in words but silent in action. 
These vessels are currently en route to the region and are anticipated to reach their destination in approximately two weeks, according to defense officials.