Buffon opens fire on Cristiano Ronaldo because of Juventus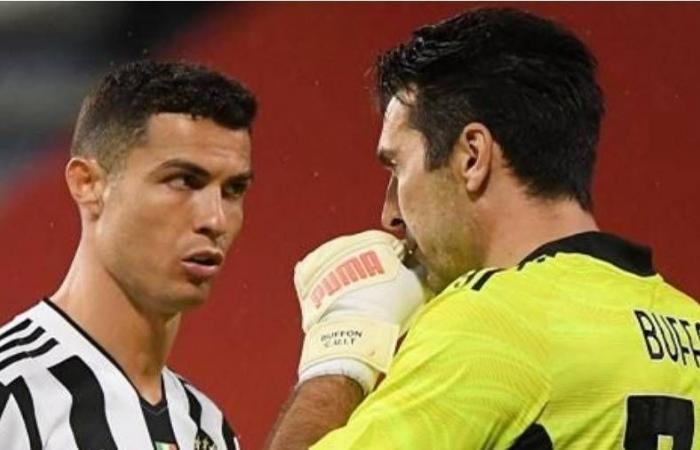 Legendary Italian and international goalkeeper Gian Luigi Buffon launched a sharp attack on Portuguese star Cristiano Ronaldo, the former Real Madrid and Italian Juventus player, who returned at the beginning of the current season to his old club, Manchester United.
Buffon, who moved from Juventus to Parma this season, said that the Bianconeri completely lost his identity after Ronaldo moved to the team in 2018 from Real Madrid.
"Juventus had the chance to win the Champions League in Ronaldo's first season with the team," Buffon told the Spanish newspaper, "Marca."
He continued, "When I came back to Juventus, I played with him for two years, and the team performed well, but I think that Juventus lost its identity with Ronaldo joining the team. We reached the Champions League final in 2017; Because the team had a lot of experienced players, and we were an integrated team, but we lost this advantage with Ronaldo."
Buffon, 43, expressed doubts about his future after retiring from football, and said he did not know if he would go to coaching.
Buffon expressed his sadness at not winning the Champions League throughout his football career, but he said that this could be one of the reasons for his continuation in the stadiums.
"The fact that I didn't win the Champions League keeps my competitive spirit alive," he said. "Maybe if I did win the Champions League I would have retired; Because I had no other significant achievement to strive for."