China accuses U.S. of 'Poisoning' region's security environment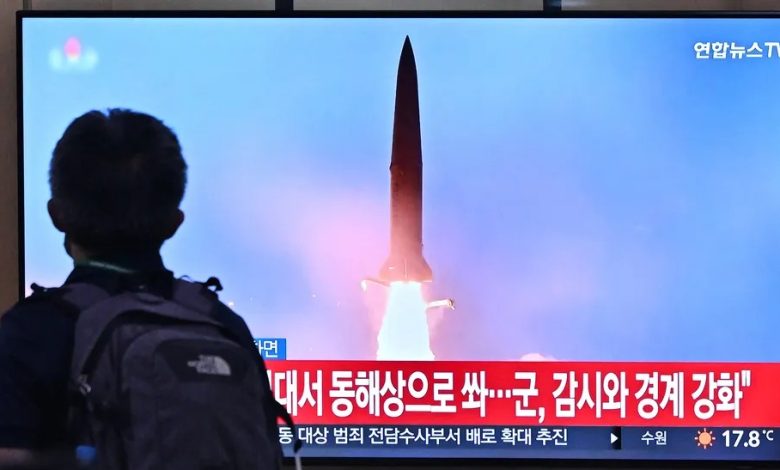 China on Wednesday blamed the United States for the North Korean ballistic missile launch, accusing it of "poisoning" the region's security environment at a meeting of the United Nations Security Council. UN still divided on this issue.
"Taking note" of Pyongyang's launch of a ballistic missile that passed over Japan, Deputy Chinese Ambassador Geng Shuang pointed to the "numerous joint military exercises conducted by the United States and other countries in the region ".
"North Korea's recent launches are closely linked to the series of military exercises in the region," he said.
"On the nuclear issue, the United States is playing double standards and is engaged in political maneuvering poisoning the region's security environment. In this context, the heightened tensions on the peninsula should not come as a surprise," the Chinese representative added, calling on Washington for "sincerity" and to "address reasonable concerns" from Pyongyang.
He recalled that China and Russia had proposed a resolution at the end of 2019 to ease sanctions against North Korea. A text still on the table, which could "create a favorable atmosphere" towards the "resumption of dialogue", according to him.
"China and Russia want to reward North Korea for its bad deeds and this cannot be taken seriously by the Council," replied US Ambassador Linda Thomas-Greenfield, defending herself from any responsibility in the North shootings -Koreans and calling for "strengthening the sanctions rather than easing them".
Last May, China and Russia vetoed a United States Security Council resolution imposing new sanctions on North Korea.
While in 2017, the Council unanimously adopted three sets of heavy sanctions, its members have been exposing their divisions on this sensitive issue for months, Russia and China on one side, the rest of the Council on the other.
A division still gaping this Wednesday, which makes any joint statement at the end of the second part of the meeting, behind closed doors, more than unlikely.
North Korea's foreign ministry denounced the US remarks, calling its missile launch a "response" to US/South Korea military drills, according to the official North News Agency. -Korean KCNA
"The situation is serious, the Council must act, it must unanimously condemn this new provocation", insisted the French ambassador Nicolas de Rivière despite everything, giving his support to a draft text prepared by the Americans.