China describe United States "the main violator of human rights in the world."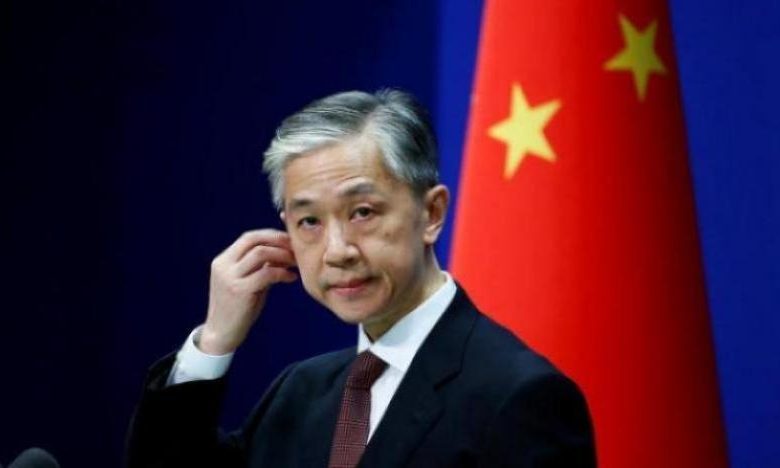 China threatened the United States with countermeasures for imposing sanctions on a number of Chinese officials, and the Chinese Foreign Ministry described Washington as "the main violator of human rights in the world."
Chinese Foreign Ministry spokesman Wang Wenbin announced at a press briefing on Tuesday that China will take measures in response to US visa restrictions imposed on a number of Chinese officials.
"We urge the United States to immediately lift the so-called sanctions against Chinese officials, otherwise China will certainly take similar measures," the diplomat said in his statement.
The administration of US President Joe Biden has expanded the travel ban imposed on Chinese officials to the United States, to include new officials accused by Washington of involvement in the "repression of ethnic and religious minorities."
The Chinese Foreign Ministry spokesman stressed that the human rights situation in China today is "at the best level in history," calling on the United States to stop "smearing" China and putting pressure on it.
A statement by the US State Department stated that it had "prevented the targets from traveling to the United States because of their participation in crackdowns on freedom of expression and religion in China and abroad."
The spokesperson for the Chinese Embassy in the United States, Liu Pengyu, commented on the US action, stressing that US sanctions against Chinese officials violate international relations.
"Whatever restrictions the United States imposes on Chinese officials on one pretext or another, they (in the United States) seriously violate the basic rules governing international relations and interfere in China's internal affairs. China firmly opposes this," he said.
"The so-called human rights problems in China, according to the US side, do not exist. Freedom of religion, freedom of the press and other rights of the Chinese people are fully protected," the Chinese diplomat said.