China is Slowly Moving into The Middle East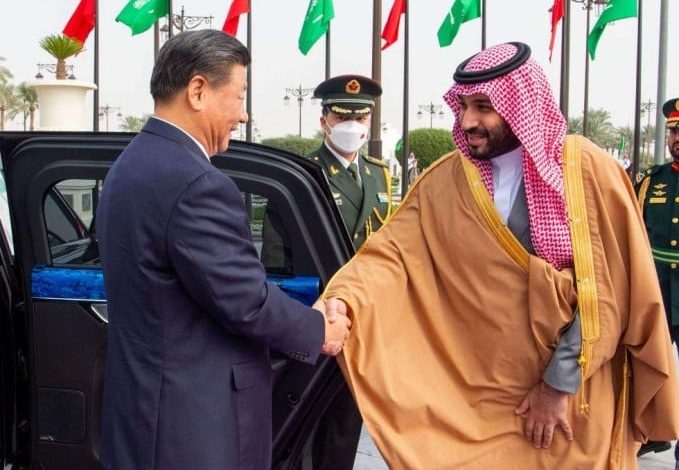 The Middle East's emergence as a key front in the new Cold War between the US and China has become even clearer since this newsletter analyzed how Beijing was stepping into the widening breach between Washington and Saudi Arabia.
China has put its stamp on the region in a way that could hardly have been guessed six months ago—notably by brokering a rapprochement between longtime regional rivals Saudi Arabia and Iran. Remarkably, China Foreign Minister Qin Gang this week launched an effort at encouraging a restart of Israel-Palestine talks.
On the finance front, the Beijing-based Asian Infrastructure Investment Bank opened its first overseas office this week—in Abu Dhabi, United Arab Emirates. The hub is to "serve as a strategic destination" supporting the agenda of the AIIB—a multilateral development bank conceived almost a decade ago as China's answer to institutions set up by Western nations.
This followed the shock in Washington when Saudi Arabia and its fellow OPEC+ members not only rejected a US request for production increases, but cut output earlier this month.
It's become inescapable that the Middle East—and specifically a Saudi Arabia led by Crown Prince Mohammed bin Salman—is rapidly departing Washington's orbit in favor of Beijing.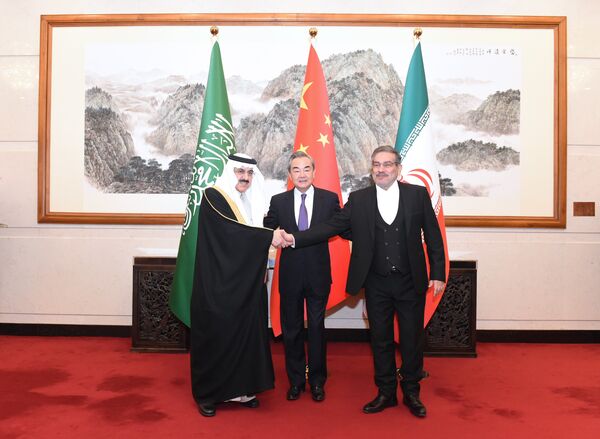 Still, the Middle East's exchange-rate pegs to the dollar remain a powerful link to America, as do its strong, enduring military ties. So for the US government, all is not lost—yet.
That's why the Gulf Cooperation Council members' use of the dollar as the key currency of cross-border exchange—and not Beijing-sponsored diplomacy—is the ultimate gauge of the council's geo-economic alignment. A sudden change would be destabilizing for the countries themselves, so any shift would have to be gradual.
The dollar remains by far the most powerful force in the global financial system (even if its share of central bank reserves has been waning). And that confers on Washington inimitable power: the threat to impede access to the currency.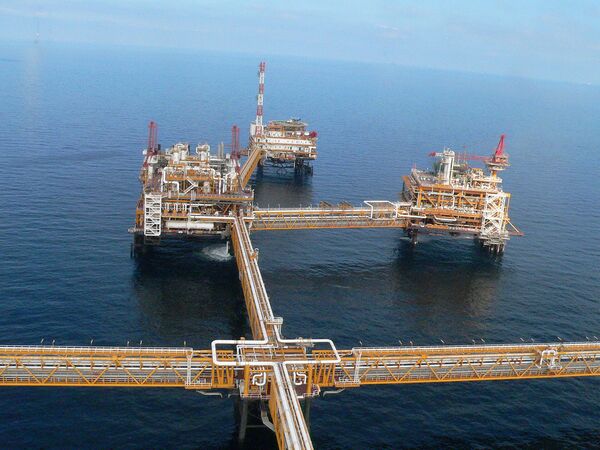 But signs of movement are there. Just last month, the UAE made the first settlement of natural gas exports to China denominated in Chinese yuan. That's an especially interesting precedent after China's landmark $60 billion deal in November for liquefied natural gas from the UAE's fellow GCC member, Qatar.
That Qatar deal, which saw European buyers pipped for crucial long-term energy supplies, is designed to last until the 2050s. 
"Chinese state-owned energy companies historically did not have the expertise to compete on an equal footing with Western energy companies," said Justin Dargin, a Carnegie Endowment for International Peace Middle East specialist. "This contract highlights how the situation is rapidly evolving."
Indeed, one thing to watch for is how the currency aspect of the deal unfolds. Shifting approaches toward currencies are also apparent in Saudi Arabia, which was the largest supplier of crude oil to China until Russia displaced it earlier this year. Riyadh had telegraphed to Beijing in January that it's open to discussions about trade in currencies other than the dollar—which is currently used to settle more than 80% of Saudi Arabia's $326 billion in annual oil exports, according to Eurizon SLJ Capital calculations.
In addition to becoming the Middle East's key customer, China is also being approached for more investments of its own. This week, the UAE's minister of industry and advanced technology, Sultan Ahmed Al Jaber, was in Beijing seeking to bolster clean-energy cooperation.
That trip came after China and Saudi Arabia signed a number of agreements on renewable and green-hydrogen cooperation during Chinese President Xi Jinping's visit in December. And it comes ahead of the UAE hosting COP28, the United Nations climate summit (which Al Jaber, despite presiding over a massive fossil-fuel exporter, is overseeing).
Analysts at Trivium China, a policy research consultancy in Beijing, lent support to Xi's move into the Middle East. Those green deals enable Chinese clean-tech firms "to expand into lucrative foreign markets and strengthen economic and diplomatic ties with major Gulf swing states," they wrote.
And while Beijing's effort at diplomacy should be viewed as less important than currency considerations, there's a third arena where Washington may wish to remain most vigilant, if it wishes to forestall displacement from the Middle East stage. What we haven't yet seen from China yet is any big headline on a military connection to the Persian Gulf—whose sea lanes have long been overseen by the US. 
Its forces, however, are nearby. And things are moving fast.