China Vows Strong Response Over Taiwan VP's US Visit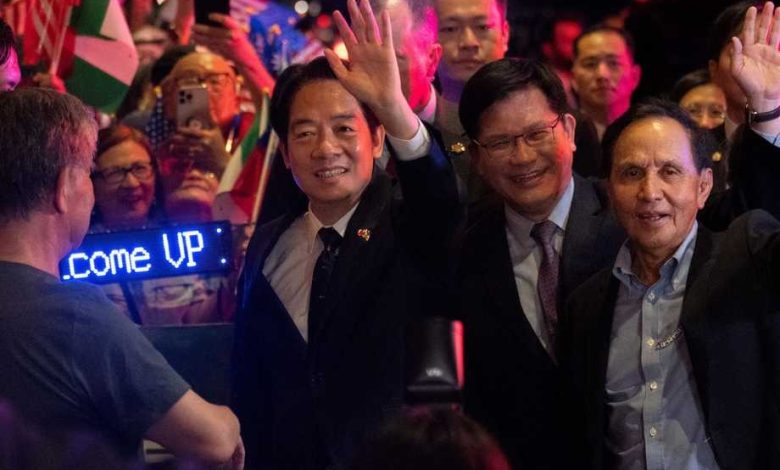 China on Sunday vowed "resolute and forceful measures" over a weekend trip by Taiwan Vice President William Lai to the United States it said it was closely monitoring.
"China is closely following the development of the situation and will take resolute and forceful measures to safeguard national sovereignty and territorial integrity," an unnamed spokesperson for the foreign ministry said in a statement published online.
Taiwan is claimed by China, which has vowed to take the territory one day — by force, if necessary — and has ramped up political and military pressure.
Lai — a candidate in Taiwan's presidential elections next year — is officially making only transit stops in the United States en route to and from Paraguay, where he will be attending the inauguration of president-elect Santiago Pena.
"China expresses strong dissatisfaction with and strongly condemns the US insistence on arranging William Lai's 'transit' to the US," the spokesperson added, labelling Lai a "downright troublemaker".
"China is firmly opposed to any form of official exchanges between the US and Taiwan, is resolutely opposed to separatists seeking 'Taiwan independence' entering the US under any name and for any reason, and firmly opposed to any form of official contact between the US government and the Taiwanese side," the spokesperson said.
Before boarding his flight on Saturday afternoon, Lai told reporters he planned to "interact with leaders from various countries in the world and also meet delegations from like-minded countries" during his trip to Paraguay. 
"I will… let the international community know our many efforts to maintain peace and stability in the Indo-Pacific region," Lai said.
China's foreign ministry spokesperson said on Sunday: "The US and Taiwan, in collusion, allow William Lai to engage in political activities in the US under the pretext of a 'transit'.
"That seriously violates the One-China principle and seriously undermines China's sovereignty and territorial integrity."