Chinese President affirms his country's rejection of the "Cold War Mentality" in international politics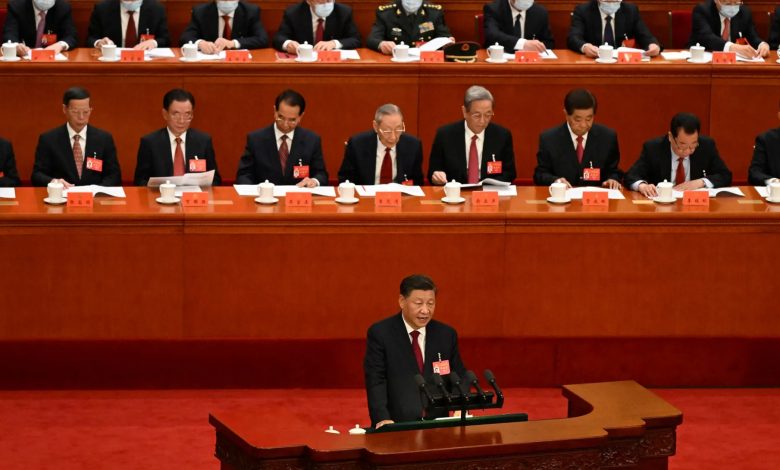 Chinese President Xi Jinping on Sunday reiterated Beijing's rejection of the "Cold War mentality" in international diplomacy, without mentioning relations with Washington.
He told Communist Party representatives in the Great Hall of the People that "China…resolutely opposes all forms of hegemony and power-based politics, Cold War mentality and interference in other countries' internal affairs, and double standards," stressing that Beijing "never seek hegemony and will not engage in Expansion (activities).
At the 20th CPC Congress, Xi said, "The solution to the Taiwan question is a Chinese affair and should be resolved by the Chinese people alone. We will commit ourselves to pursuing the prospect of peaceful reunification with the greatest credibility and effort, but we will not commit to giving up the use of force and reserve the right to take all Measures necessary".
Chinese President Xi Jinping warned that his country "will never give up the use of force" when it comes to Taiwan, in a speech at the opening of the Communist Party Congress in Beijing.
"The historical wheels of reunification and national revival are moving forward," the Chinese president added, adding that "reunification with the motherland must and will be realized."
Xi also denounced "separatism and meddling" in the island issue.
He also praised Hong Kong's transition from "chaos to governance", following the imposition of the National Security Law in 2020.
"The situation in Hong Kong has achieved a major shift from chaos to governance," he said.