Chinese President Xi denounces a Western campaign led by Washington to "Encircle" his country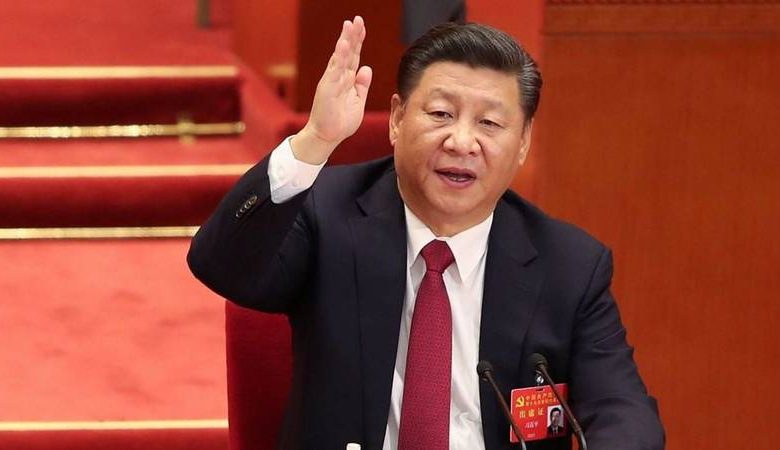 "Western countries, led by the United States, have implemented a policy of containment, encirclement and suppression against China, which has led to unprecedented challenges for our country's development," Xi said.
huge military budget
The Chinese president's remarks came after a Pentagon official said, on Monday, that the new Chinese military budget announced by Beijing on Sunday does not reflect the amount of money it spends on armaments.
The official, who preferred not to be named, added that it is clear that the relevant departments in Washington, particularly the Pentagon and the CIA, are closely monitoring China's weapons programs.
He explained that the administration of US President Joe Biden has evidence that the official Chinese figure that talks about raising the military budget by 7.2 percent "does not reflect the military investment reality of the ruling Communist Party in China."
He attributed this to the fact that "there are many Chinese military-industrial spending programs that have not been announced."
He stated that the escalation of tension with the West, and specifically with the United States, is prompting the General Command of the Chinese People's Liberation Army to monitor unprecedented budgets on armaments.
Beijing asserts that increasing the military budget "will not pose a threat to any country," stressing that it is related to facing complex security challenges, and to fulfilling the country's obligations as a major country.
The official concluded that Washington expected this week that the Chinese president would announce new measures that would include the military leaderships in the Pacific and East Asian regions, without giving additional details.
And the Chinese military budget for this year will be ($ 225 billion), which is the second largest budget of its kind in the world after the United States.