Corona is revealed in minutes. The US Food and Drug Administration is approving a new test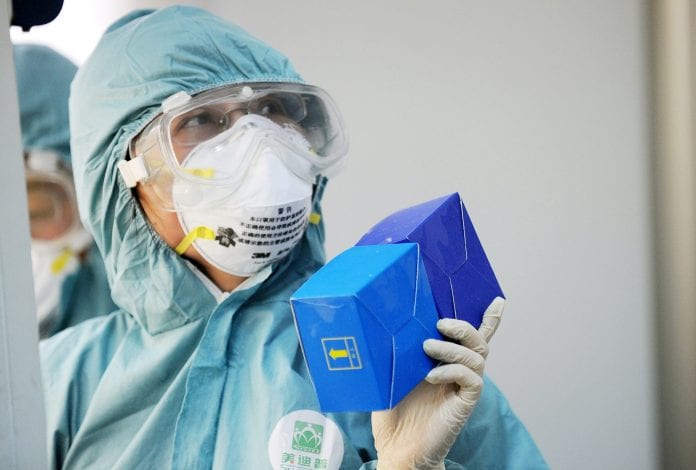 Donald Trump's administration tightened guidelines for Chinese journalists to obtain visas in response to the treatment of US journalists in China, amid heightened tensions between Washington and Beijing over the emerging Corona virus.
The Ministry of Homeland Security issued new regulations, which are due to enter into force, on Monday, which will limit the visas of Chinese journalists by 90 days. There is a possibility to extend the visa. It was not necessary to extend these visas in the past, unless the employee replaced one institution with another, and it was considered open.
The regulations do not apply to journalists from Hong Kong or Macao, which are semi-independent regions, according to the regulations published on Friday in the Federal Register.
This was the latest blow in revenge operations between the two countries over media rights. In March, China said it would revoke the credentials of all American journalists in three major US news agencies, which effectively means expelling them from the country, in response to US restrictions on Chinese official media.
The Ministry of Homeland Security cited what it saw as China's crackdown on independent journalism, which included "the growing lack of transparency."
Tensions have escalated between the two countries in recent months, as leaders exchange bitter criticism over dealing with the epidemic that has paralyzed economies around the world and claimed more than 27,000 lives, according to Johns Hopkins University.
President Donald Trump has said that the response of the Chinese government has been slow and insufficient.
The US administration confirmed that there is evidence linking the origin of the virus outbreak to a possible accident in a virus lab in China, and US officials also believe that China has not disclosed the extent of the Corona virus outbreak and the nature of the infection, to stockpile medical supplies needed to counter the virus, according to US intelligence documents.