Coronavirus updates: confirmed cases around the world pass 600,000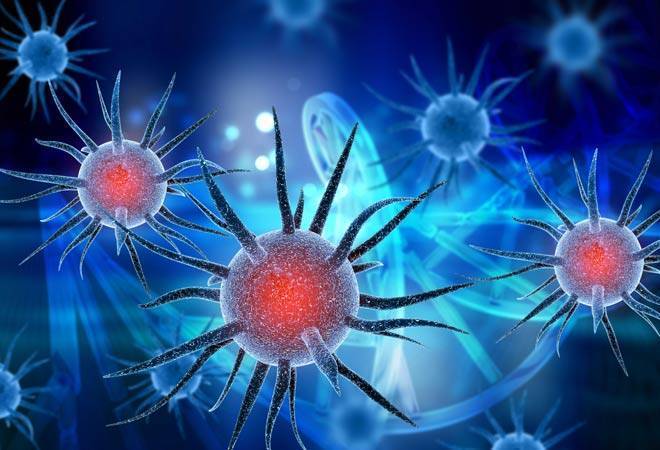 Finland Authorities have restricted movement out of Uusimaa, the region encompassing the capital, Helsinki, to curb the spread of coronavirus.
Restrictions came into force at midnight and are due to remain in force until 19 April, Yle Uutiset reports. They prevent people from entering or leaving Uusimaa, except to work, return home or care for a vulnerable person.
1h ago09:21
Derbyshire police in the north of England made headlines this week after using a drone to shame dog walkers who had driven into the Peak District National park during the lockdown.
Now, the Guardian's north of England editor Helen Pidd reports, police officers have been pouring black dye into a reservoir near Buxton known locally as "the blue lagoon" to make it less appealing to swimmers.
The Buxton Safer Neighbourhoods Team wrote in a Facebook past that it taken the measure after receiving reports people were congregating there:
No doubt this is due to the picturesque location and the lovely weather (for once!) in Buxton.

However, the location is dangerous and this type of gathering is in contravention of the current instruction of the UK government.

With this in mind, we have attended the location this morning and used water dye to make the water look less appealing.

This is a regular tactic that we use to reduce ASB and we work in partnership with HPBC and Derbyshire Fire and Rescue Service. However, as things stand, it has never been so important to discourage these types of gatherings.
2h ago09:04
Confirmed Covid-19 infections pass 600,000
Summary
3h ago08:03
Fitch cuts UK credit rating to AA-
3h ago07:50
Here's the wrap of coronavirus pandemic news from the last few hours:
The US has become the first country to exceed 100,000 confirmed coronavirus cases as Donald Trump signed into law the largest economic stimulus package in US history, a $2.2tn bill designed to rush federal assistance to workers and businesses.
The number of confirmed US cases rose by 15,000 on Friday, fewer than the 16,000 reported on Thursday. By Friday night there were more than 6,000 hospitalised Covid-19 patients in New York with almost 1,600 in intensive care while the state had logged 519 deaths, the most in the US, and more than 44,000 infections.
Hospitals in New York City, New Orleans, Detroit and other virus hotspots have sounded the alarm about scarcities of drugs, medical supplies and trained staff.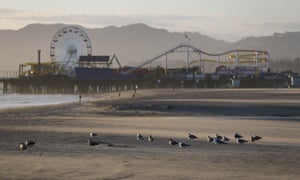 In California a navy hospital ship, the Mercy, has docked at the Port of Los Angeles to provide 1,000 beds and full medical facilities – freeing up hospitals on land for seriously ill coronavirus patients, as the state braces for an outbreak potentially on New York's scale.
The president on Friday invoked a national security law compelling General Motors (GM) to mass produce ventilators – accompanied by barbs that the carmaker had not been acting quickly enough. Some saw it as partly an act of spite amid Trump's continuing feud with the company – GM said it had already been working around the clock for more than a week to help build more ventilators.
Italy became the second country to overtake China in terms of the number of infections, reaching more than 86,000 cases. Its latest 969 deaths represent the highest national one-day figure anywhere since the outbreak began, seemingly dashing hopes that Italy might be flattening its rate of infection.