Cristiano Ronaldo: We changed football but rivalry is gone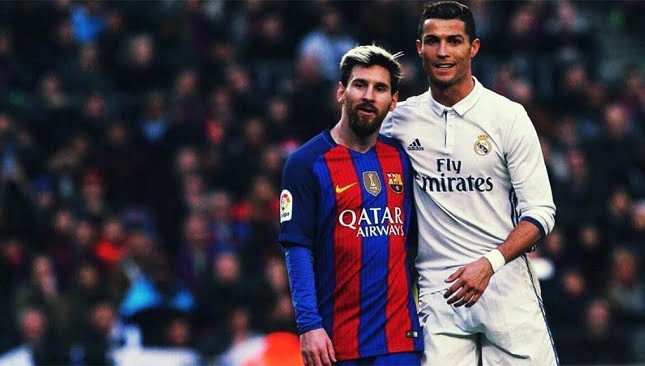 Cristiano Ronaldo and Lionel Messi are the greatest footballers of the modern-day game. Two icons of the most-followed sport have had healthy competition throughout their career. Although both are still active, with Ronaldo playing in Saudi Arabia and Messi in Major League Soccer in the USA, their exit from top-tier club football is said to have ended this rivalry.
In a recent chat, Ronaldo opened up on his on-field competition with the World Cup winner. He said both contributed towards changing football's history, and their rivalry is now over for good. 
Ronaldo and Messi are the only two players with 800-plus goals, having won a combined 79 trophies across their decorated careers. Ronaldo said both players are respected, and those who like one must not hate the other. The Portuguese superstar added the spectators enjoyed this once-in-a-lifetime rivalry and that the legacy lives on.
"I don't see things like that, the rivalry is gone," Ronaldo said, as quoted by ESPN. "It was good, spectators liked it.
"Those who like Cristiano Ronaldo don't have to hate Messi and vice versa. We've done well, we have changed the history of football. We are respected all over the world, that's the most important thing," Ronaldo added.
Ronaldo said like him, Messi followed his path, as both are still at the top of the games, achieving accolades in different continents outside of Europe, where they both emerged as top stars. Though Ronaldo admits both are not friends off the pitch and haven't had dinner yet, the respect for each other for what they achieved remains.
"He's followed his path, and I have followed mine, regardless of playing outside of Europe. From what I've seen, he's been doing well and so have I. The legacy lives on, but I don't see the rivalry like that. We shared the stage many times, it was 15 years. I'm not saying we're friends, I've never had dinner with him, but we're professional colleagues, and we respect each other," Ronaldo added.
Ronaldo's shock move to Saudi Pro League side Al Nassr following the conclusion of FIFA World Cup 2022 raised quite a few eyebrows. His record transfer was said to change dynamics in the Saudi league, with others tipped to follow this path, something that happened for real.
"I knew this [transfer market] was going to happen. I said it six months ago, and everyone thought I was the crazy one," Ronaldo said. "But, after all, the crazy guy is not that crazy, and it turns out to be normal to play in the Arab league."
"For me, it was a great privilege to change the culture of a country in terms of football and to have great stars go to Saudi Arabia."
"I was the pioneer, and I am proud of it. What I want most is to continue to always evolve, so that [the league] is top-notch," Ronaldo added.