Dani Alves: 'I feel like a superhero — I want to rescue Barcelona'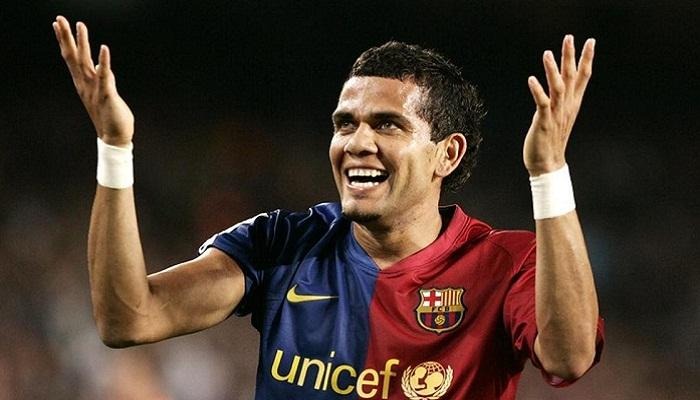 Dani Alves has said he wants to help "rescue Barcelona" after the veteran defender returned to the club as a free agent.
Alves, 38, has signed a contract until the end of the season and will be available for Barcelona from January 2022. He left the Brazilian club Sao Paulo in September.
Barcelona are a very different side from the one Alves left in 2016. They sit ninth in La Liga, 10 points behind leaders Real Sociedad, with former player Xavi replacing Ronald Koeman in the dugout earlier this month.
And, at his introductory press conference on Monday, Alves said he wanted to help Xavi in returning Barcelona to the top.
Alves said: "I've worked so hard all my life and now I'm here to help Barcelona grow.
"It's an incredible challenge and I'm fascinated by it. To fight and defend this jersey — when I wear this jersey, I feel like a superhero.
"I'll try to rescue the Barca that we all love so much. There's no margin for error. This is a great opportunity.
"More than 50 per cent of my winning mentality was generated in my time here. I still have a house here and part of my family live here. It was inevitable that I came back."
The Brazilian eventually left for Juventus in 2017 and has since played for Paris Saint-Germain and Sao Paulo. He has won a record 46 trophies in his career.
Alves first signed for Barcelona in 2008 from Sevilla. He formed a key part of Pep Guardiola's record-breaking team who won the treble in his first season in charge of the club.