Dozens of Chadian mercenaries sheltering in Brotherhood camps in Libya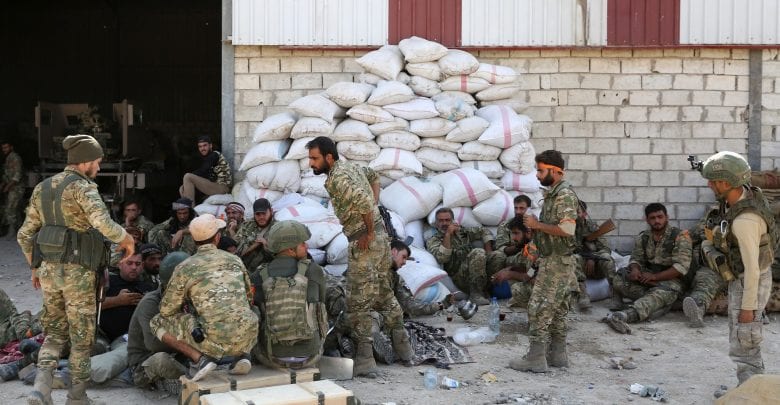 The sources added to the "Sky News Arabia" website that there are also dozens of mercenaries who have taken shelter at Al-Wattia Air Base, in the west of the country, after fleeing battles in the south of Libya.
The Libyan intelligence sector monitored the Chadian mercenaries sheltering in the Brotherhood and Al-Wattia camps, and the army forces were in a state of complete monitoring of them, while the army's operations against the remnants of these mercenaries continued in the south in coordination with the Chadian forces on the border, according to the same sources.
Last month, the Libyan army launched an operation against Chadian mercenaries there, especially in the Tarbo region, in which more than 200 people were killed and hundreds injured.  
Chadian mercenaries and terrorists belong to the armed opposition groups in Chad, and the most dangerous of them, Timan Artemi, a terrorist residing abroad, are plotting from southern Libya as a base for training, financing and launching terrorist operations.
According to the local newspaper, Journal de Chad, and Libyan military sources, the number of Chadian terrorists in Libya is 25,000, most of whom are concentrated in the south of the country.
This is done in coordination with the Brotherhood in Libya, and the organization uses them and their supporters in fighting operations inside Libya against the Libyan National Army, in addition to helping Turkey in the fight against France's influence in some North African countries.
Libyan military estimates indicate that there are at least 5 Chadian opposition factions active in southern Libya, and are stationed in the cities of Sabha, Umm al-Aranib and Murzuq.
The most dangerous type of mercenary
Libyan experts warn that the presence of mercenaries in the south of the country means the formation of a terrorist belt in this region aimed at tampering with the security of the south and exporting chaos to the countries of the African coast.
Earlier, Nigerian President Muhammadu Buhari stated that instability in Libya would help spread more weapons and problems in the African Sahel, and create unprecedented chaos.
Al-Baroni added that there are two types of mercenaries in Libya, the first is known to everyone and it is known where it is located and its specific camps, and the second is the most dangerous.
Political analyst Sultan Al-Baroni comments to "Sky News Arabia" that there are fears of the growth of Chadian mercenaries in the south, especially after news of the Brotherhood providing safe havens for them.
The political analyst warned against the formation of a terrorist belt in southern Libya that would cause chaos to the Sahel countries, as happened with Chad, which Chadian terrorists trained in Libya were able to launch an attack on the Chadian army and kill the country's President Idriss Deby last April.