EFL Cup draw puts Liverpool against Arsenal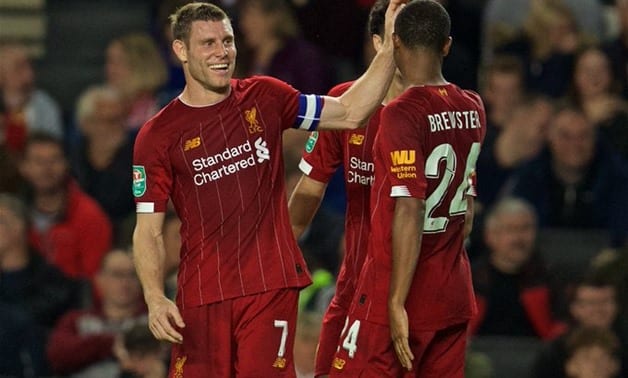 Liverpool defeated MK Dons 2-0 on Wednesday night thanks to two goals from veteran midfielder, James Milner and Liverpool youngster Ki-Jana Hoever.
The round of 16 draw put Liverpool in a tough clash against Arsenal who reached the round of 16 after defeating Nottingham Forest 5-0.
Liverpool manager, Jurgen Klopp, rested his top players against MK Dons including Mohamed Salah, Sadio Mane, Roberto Firmino and Virgil Van Dijk.
"These games are there so the boys show how good they are. It's so important that we still do these games, that we are brave enough to use the boys. We are not here with this line-up because we don't respect the competition, we are here to win the game, no other reason." Klopp said after the game.
Klopp is expected to count on his starting line-up against Arsenal when they meet at Anfield on 30 October.
Liverpool won a record 8 EFL Cup titles and their last title was in 2012 when they defeated Cardiff City at the final.