Egypt Arrests 16 Brotherhood Members Planning Hostile Attacks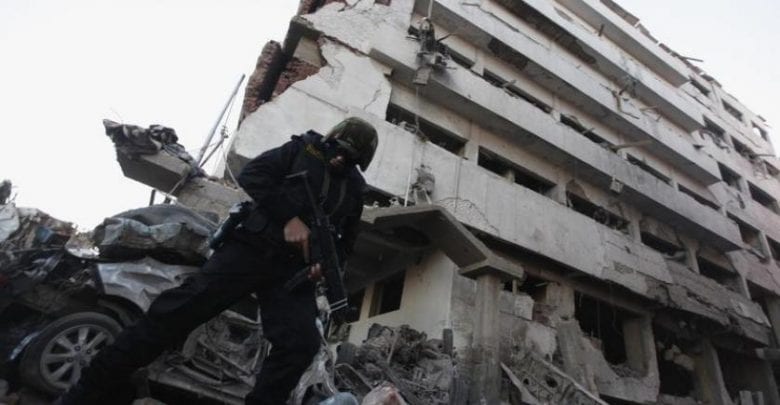 The Egyptian Interior Ministry announced it arrested 16 members of the Muslim Brotherhood, accusing them of plotting to smuggle foreign currencies outside the country and provide Brotherhood members residing in Egypt with financial support to carry out hostile attacks.
Egyptian authorities have accused the Brotherhood of inciting violence in the country after the ouster of former President Mohamed Morsi in July 2013.
The Brotherhood is already considered an outlawed group in Egypt and was included on the country's list of terror organizations in 2014.
Hundreds of leaders and members of the group, led by Supreme Guide Mohamed Badie, are on trial for charges mostly linked to terrorist operations or plots, many of which have been sentenced to death and imprisonment.
The Ministry issued a statement saying the outlawed fugitive Brotherhood members in Turkey set a new plan aiming to harm Egypt's national security and jeopardize the country's stability.
The statement added that the plot also prepares for hostile attacks against police, armed forces, and vital installations intending to spread chaos inside the country, aiming to return to the political scene.
The plot is based on creating three secret networks: smuggling foreign currencies outside the country, smuggling wanted Brotherhood members to European countries via Turkey and providing Brotherhood members residing in Egypt with financial support to carry out a series of hostile attacks, based on the information published by the ministry.
The statement noted that this was done in cooperation with a number of companies owned by Brotherhood elements inside Egypt which are used as a cover to finance their activities.
The Ministry identified the Turkey-based Brotherhood elements involved in the preparation of the scheme: Yasser Mohamed Helmy al-Zanaty, Mahmoud Hussein Ahmed Hussein, Ayman Ahmed Abdel Ghany Hassanein, and Medhat Ahmed Mahmoud al-Haddad.
The security forces found in the acquisition of the 16 defendants arrested amounts of local and foreign currencies, passports, and documents containing the plot.