Egypt Condemns Turkish, Iranian Interference In northern Iraq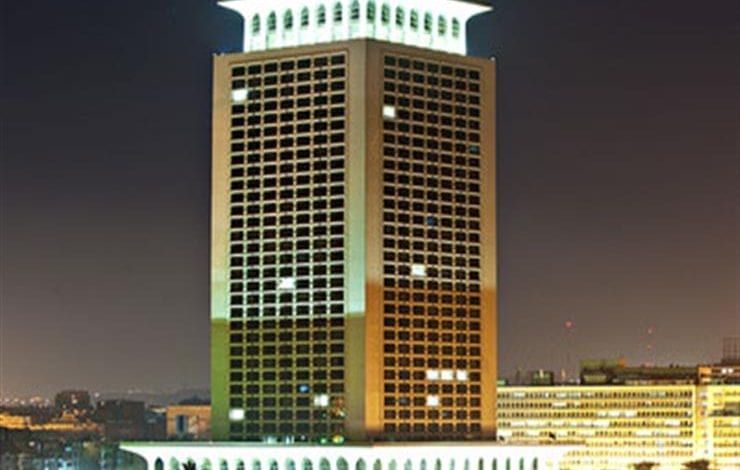 Egyptian Ministry of Foreign Affairs condemned in the strongest terms the recent Turkish and Iranian military interventions in northern Iraq, according to a statement issued late Thursday. 
"These hostilities are a continuation of the series of repeated violations against brotherly Iraq in violation of all international covenants and agreements stipulating respect for the rule of countries and adopt the principles of good neighborliness," the statement read. 
Moreover, Cairo calls on all parties to respect the sovereignty of Iraq and to distance it from any international or regional conflicts that hinder achieving the aspirations of the brotherly government and the people of Iraq for stability and development.
Egypt stresses its complete rejection of any interference affecting the sovereignty of any brotherly Arab countries, taking into account the consequences of those actions in deepening the instability in the region.
Turkish Troops Deployed in Iraq
Last Wednesday, Turkish ground forces began an incursion into the territory of the Kurdistan region of Iraq, more than 10 kilometers deep, near the border area of ​​Batouf, in the town of Zakho, in the far north of Dohuk Governorate.
Turkey announced that it will deploy special forces in northern Iraq as part of a ground operation against the PKK with the support of the Air Force and artillery.
"Operation 'Tiger Claw' has started. Our Special Forces heroes are in Haftin," the Turkish Defense Ministry said in a tweet on Twitter, without specifying the number of troops deployed.
The statement added that "Our commandos, who are supported by combat helicopters and drones, were transported by our air force."
On Tuesday, Baghdad summoned the Turkish ambassador to Iraq, Fateh Yildiz, to protest against the Turkish aerial bombardment of the border villages and mountain ranges located near the town of Haji Omran in the Erbil governorate in northern Iraq, where he was presented with a protest note.