Egypt: FM Sameh Shoukry called for the halt of Turkey interference in Syrian and Libyan lands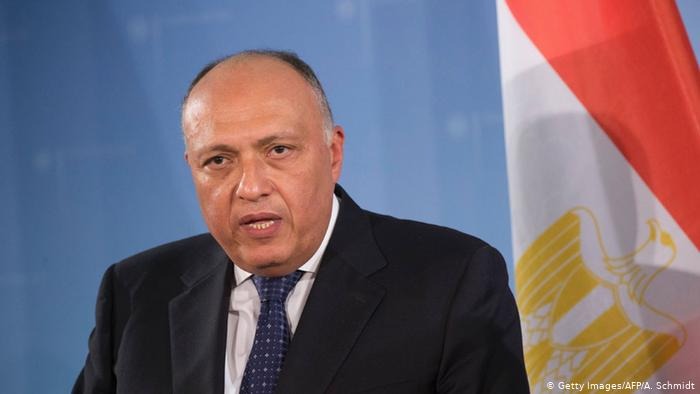 Egypt's foreign minister called for the unified Arab front to face current issues and challenges during a ministerial meeting of the Arab League.
He also said "we fully support Saudi Arabia's efforts in defending themselves from the Houthi militia."
Sameh Shoukry called for the halt of foreign interference in Libya and expressed support for a political solution.
Regarding the Syrian crisis, Shoukry stressed that the exit of all foreign forces from Syria is necessary to address the crisis, through a political solution, annulling the Turkish occupation and defeating terrorist organizations that seek to destroy Syria and the Arab countries.
The foreign minister affirmed that the Syrian crisis has been in a vicious circle for 10 years. "The Syrian people have been suffering, without hope for a better near-future," Minister Shoukry said, indicating that the return of Syria as an effective and stable country is vital to maintain Arab national security.
Shoukry asserted his rejection of the continuation of Turkish interventions in the region, which includes the presence of armed forces on Arab countries' territories, only resulting in deepening differences.
Shoukry also said Arab ministers support Sudan's and Egypt's stances on the Grand Renaissance Dam issue.
"We seek an agreement that will preserve our rights without violating those of Ethiopia," he said.