Egyptian, American talks to discuss military, security, anti-terror cooperation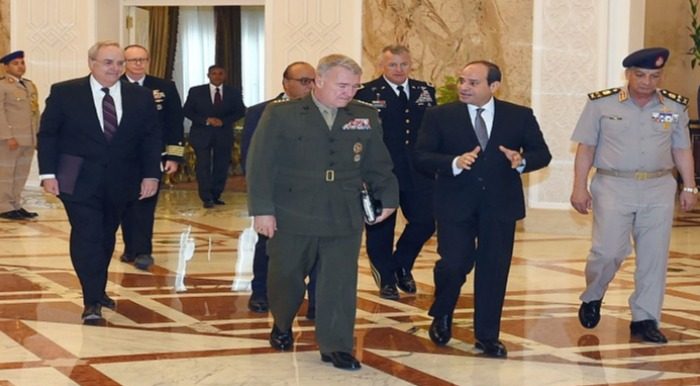 Egyptian President Abdel-Fattah al-Sisi and visiting Commander of U.S. Central Command Kenneth McKenzie discussed on Monday ways to strengthen cooperation in the military, security and anti-terrorism fields.
They exchanged views on the latest developments of a number of regional issues, especially in the Middle East, the Horn of Africa and the Eastern Mediterranean.
During a meeting in Cairo, Sisi and McKenzie also discussed joint military training programs and the exchange of experience, the presidential spokesman Bassam Rady said in a statement.
The spokesman said Sisi and McKenzie agreed to continue regular consultations and coordination between the two countries on these issues of common concern.
The U.S. official also appreciated Egypt's pivotal role in supporting peace and stability in the region, praising its effective efforts in combating terrorism and extremist ideologies.
For his part, McKenzie affirmed keenness to continue coordination and joint consultations with Egypt on regional issues, Rady said.
Egypt has been receiving military and economic aid from the United States, amounting to 1.5 billion U.S. dollars annually, since it signed the U.S.-sponsored peace treaty with Israel in 1979.