Egyptian court placed High-profile activists and a former presidential candidate on terrorist list
Abdelmoneim Aboul Fotouh, Alaa Abdel Fattah and Muhammad al-Qassas among those designated by Cairo Criminal Court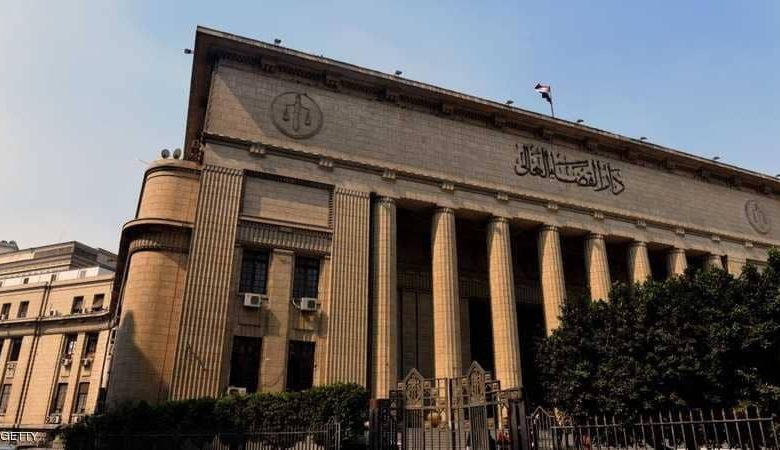 Abdelmoneim Aboul Fotouh, who ran for the presidency in 2012, and Alaa Abdel Fattah, a leftist activist who has been in and out of detention for years, are two of the most prominent figures reportedly named by the Cairo Criminal Court.
High-profile activists and a former presidential candidate are among 28 people an Egyptian court placed on a state terror list on Monday, a stifling designation which imposes restrictions for five years.
Aboul Fotouh was arrested in 2018 ahead of the last presidential election, and has previously been placed on a terror list.
The 69-year-old has been in pre-trial detention for almost two years, facing charges of "leading and financing a terrorist group".
The politician's family has repeatedly accused authorities of subjecting him to a "slow death", due to medical negligence and the tough conditions of his solitary confinement at the notorious Tora prison. 
Human Rights Watch previously raised concerns over the politician's detention and deteriorating health. 
Abdel Fattah, meanwhile, was one of the leading voices during the 2011 uprising that led to the ousting of then-president Hosni Mubarak.
The 39-year-old was first jailed on charges of protesting without permission in 2013 and had been granted conditional release in March 2019. He was re-arrested later that year from the police station he was forced to sleep in as part of his parole terms.
The designations also include Ahmed Abu Baraka, a Muslim Brotherhood member and former member of parliament who was arrested by security forces in 2013. 
His arrest took place following the Rabaa massacre, when hundreds of Egyptians protesting against the 2013 military coup, which ultimately brought Abdel Fattah el-Sisi to power, were slaughtered by security forces.
A number of other activists and political figures were also designated on Monday, including Muhammad al-Qassas, an activist and the deputy head of Egyptian opposition Misr al-Qawia (Egypt Strong) Party, who was arrested in 2018. 
Amnesty International called his forced disappearance a brazen attack on the rights to freedom of expression and association in Egypt.
Mohammed al-Baqer, who is also on the list, is a lawyer who was imprisoned for 45 days earlier this year, pending investigations into charges of "spreading false news that would impact the national security of the country".
Though terrorist's and militants are among those named, the vast majority of people that have been placed on the list are peaceful activists, politicians and human rights lawyers, or simply people related to them.
From then, the newly designated terror threat can be handed a travel ban, see their passports confiscated or cancelled, and have their financial assets frozen.
The process of being placed on the list is both swift and opaque. Public prosecutors propose additions, a court then has seven days to rule on that suggestion, and the person affected then has 60 days to appeal once the decision has been published.
Vaguely worded and broadly open to interpretation, authorities quickly began designating activists and opposition politicians as terrorists, much to the horror of human rights groups.
Offences undefined by the law include: "Infringing the public order; endangering the safety, interests, or security of society; obstructing provisions of the constitution and law; or harming national unity, social peace, or national security." 
Rather than fighting terror, its detractors say, the Egyptian government uses its swelling terrorism list to crush any opposition and independent thought, intimidating critics and their relatives into silence.