Egyptian judiciary refers the papers of 7 accused in the "Helwan cell" to the mufti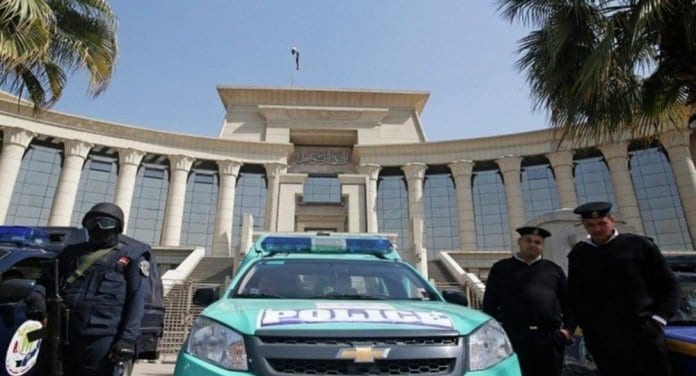 The Cairo Criminal Court has decided to refer the papers of seven defendants to the mufti in preparation for the death sentence, in a case known as the "Helwan cell."
The court set a November 12 hearing to rule on all 32 defendants, according to the Middle East News Agency.
The prosecution charged the defendants with several charges, including joining a terrorist group established in contravention of the provisions of the law and the constitution, possession of weapons and explosives, carrying out a number of terrorist operations, and deliberate killing of police officers.
Among the crimes, which involved the cell, the assassination of an officer and seven police secretaries from the Helwan police station, and the perpetration of terrorist operations in the area of ​​Moneeb, and the killing of Brigadier Ali Fahmi, head of traffic unit and the accompanying recruiter, and set fire to his car, and the assassination of police secretary Ahmed Fawy Giza passes through Al-Marazeeq ambush, armed robbery at Helwan Post Office, and the theft of LE 82 thousand on April 6, 2016.
Since 2013, terrorist cells stemming from the Brotherhood's terrorist group have been formed to provoke chaos in Egypt following the ouster of the group's former president, Mohamed Morsi.
Security forces in Egypt have been struggling over the past few years to crack down on extremist organizations, particularly in the Sinai Peninsula, where Ansar Beit al-Maqdis, an organization previously declared loyal to the Islamic State terror group, has been active. ".