Egyptian President stresses importance of ending armed militias in Libya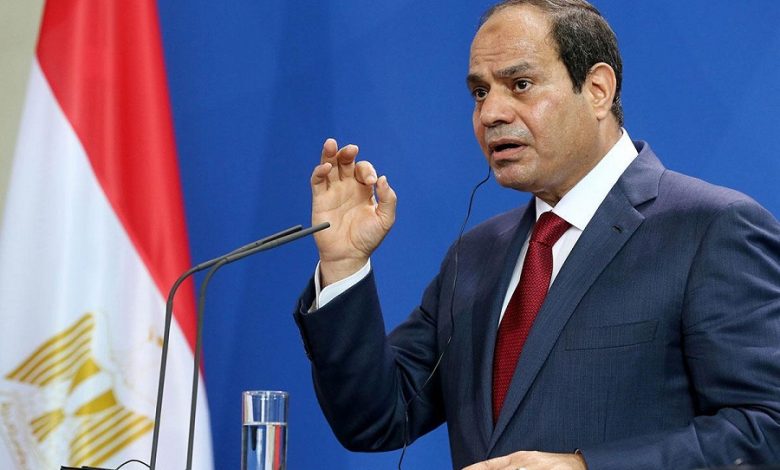 El-Sisi stressed the important position the EU and its institutions enjoy in Egyptian policy, which is based on mutual respect and cooperation, a statement by the Egyptian presidency said.
The meeting also dealt with developments in international and regional issues, foremost of which is the Russian-Ukrainian crisis and its economic repercussions at the global level, especially with regards to energy and food, said the spokesperson of the Egyptian presidency.
El-Sisi and Várhelyi also discussed the latest developments in Libya and agreed on the importance of expediting the process of holding presidential elections. The Egyptian president stressed the importance of ending the presence of armed militias and extremist groups inside Libya, which undermine the chances of achieving stability and peace.
El-Sisi also exchanged views with Várhelyi regarding the Palestinian cause and how to coordinate with the EU in efforts to improve living and service conditions in the Gaza Strip, in complementarity with the Egyptian Reconstruction Initiative.
For his part, the European Commissioner praised Egypt's efforts in combating irregular migration, expressing the EU's appreciation for these efforts, especially since irregular migration from Egypt stopped in 2016.
The meeting between the Egyptian president and the European Commissioner was attended by Egyptian Foreign Minister Sameh Shoukry and EU Ambassador to Cairo Christian Berger.
Várhelyi's meeting with Shoukry
On the same day, Foreign Minister Sameh Shoukry had a separate meeting with Várhelyi, where Shoukry stressed the importance of continuing cooperation to deal with the repercussions of the Ukrainian crisis on Egypt – especially with regard to food security – by supporting agriculture projects and developing agricultural technology.
Moreover, Shoukry referred to the importance of strengthening cooperation between Egypt and the EU in the field of energy, especially natural gas, liquefied gas, electricity and the production of green hydrogen in preparation for exporting energy surpluses to Europe.
Shoukry also presented the ongoing preparations by Egypt to host the 27th session of the Conference of the Parties (COP27), and the importance of cooperation between Egypt and the EU to ensure its success.