Egypt's Foreign Ministry Summons Ethiopian Chargé d'Affairs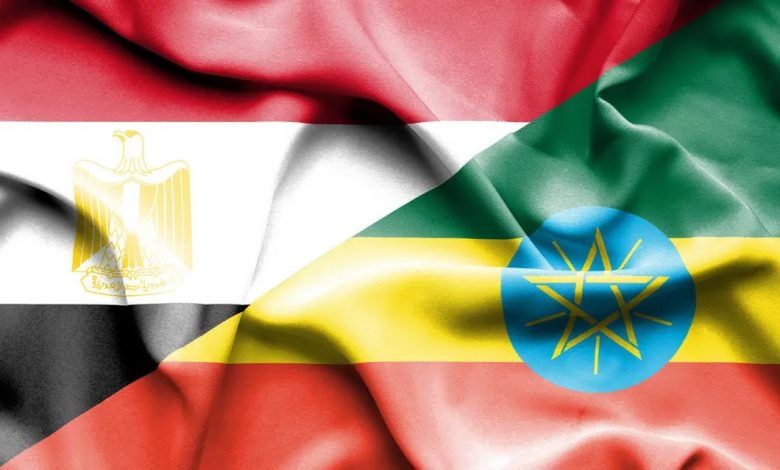 The Egyptian Foreign Ministry summoned on Wednesday the Ethiopian Chargé d'Affairs to Cairo to request clarifications about the statements of the Ethiopian Foreign Ministry's spokesman regarding Egyptian internal affairs.
The comments "touched" Egyptian internal affairs, the ministry added in a press release.
Last Saturday, the presidency renewed in a statement the importance of reaching a binding legal agreement on the rules for filling and operating the Grand Ethiopian Renaissance Dam, with negotiations stalled between Egypt, Sudan and Ethiopia over the project, which the downstream countries fear would affect the water quotas and damage their dams.
On the other hand, an Ethiopian official said that the Presidency of the African Union (AU) had invited Egypt, Sudan and Ethiopia to a meeting next Sunday on the Renaissance Dam.
The statement said that Egyptian President Abdel Fattah El-Sisi received a phone call from his South African counterpart, Cyril Ramaphosa, whose country presides over the current session of the African bloc. This will lead to the final stages of negotiations.
According to the statement, Sisi stressed "Egypt's position on the inevitability of crystallizing a binding legal agreement that includes the three countries and preserves Egypt's water rights by defining the rules for filling and operating the dam, against the background of what the Nile waters represent an existential issue for Egypt and its people."
In the middle of this month, the Sudanese government announced an agreement with Ethiopia to resume negotiations on the Renaissance Dam, after Khartoum boycotted the negotiation sessions due to what it considered relying on an "old approach" that would not work, and called for a greater role for experts to contribute to resolving the crisis between Cairo, Addis Ababa and Khartoum.