Egypt's intelligence chief meets Benjamin Netanyahu, Mahmoud Abbas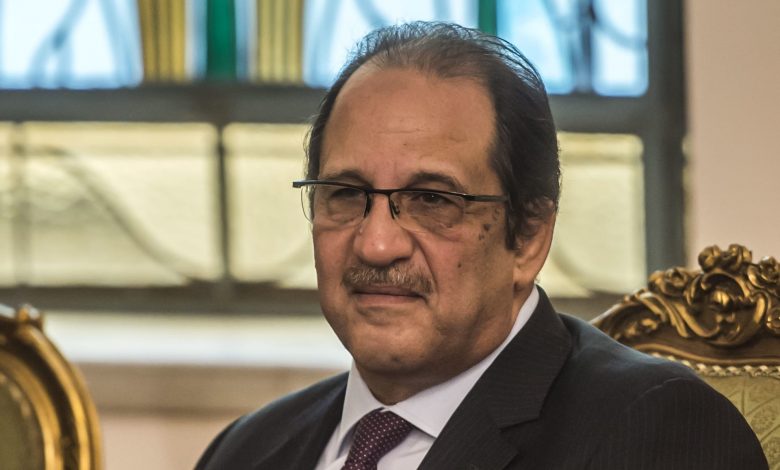 Head of Egypt's General Intelligence Service (GIS) Abbas Kamel held talks on Sunday with Israeli Prime Minister Benjamin Netanyahu to consolidate the Egypt-brokered ceasefire in Gaza, an official statement read.
The talks, which also included relevant authorities in Israel, addressed the latest developments in the Palestinian territories, the statement read, without immediately revealing further details about the meeting.
Kamel, leading a security delegation, left for Israel and the Palestinian territories earlier today to discuss means to solidify the ceasefire.
The statement said Kamel was delegated by Egyptian President Abdel-Fattah El-Sisi to meet and hold talks with Netanyahu.
Kamel, during his visit, also met with Palestinian President Mahmoud Abbas and conveyed to him a message of support from President El-Sisi.
According to the statement, El-Sisi ordered the security delegation led by Kamel to push forward the efforts to end the Palestinian division.
El-Sisi also affirmed the need to take all the measures required to prevent the reoccurrence of the recent escalation between the Palestinian and Israeli sides.
Egypt brokered a ceasefire between Israel and Palestinian factions in the Gaza Strip, which came into effect on 21 May, ending 11 days of Israeli aggression on the enclave.
The Israeli bombing campaign left more than 250 Palestinians dead, hundreds injured and homeless, while tens of residential and commercial buildings were demolished by Israeli air strikes.
Egypt has taken several political and diplomatic steps since then to consolidate the ceasefire, including sending security delegations to the warring sides.
Egypt also announced the allocation of $500 million for the reconstruction of Gaza and opened many hospitals nationwide to receive injured Palestinians from Gaza.