Egypt's president Al-Sisi: "Ending foreign interferences in Arab affairs is pivotal to combat terrorism"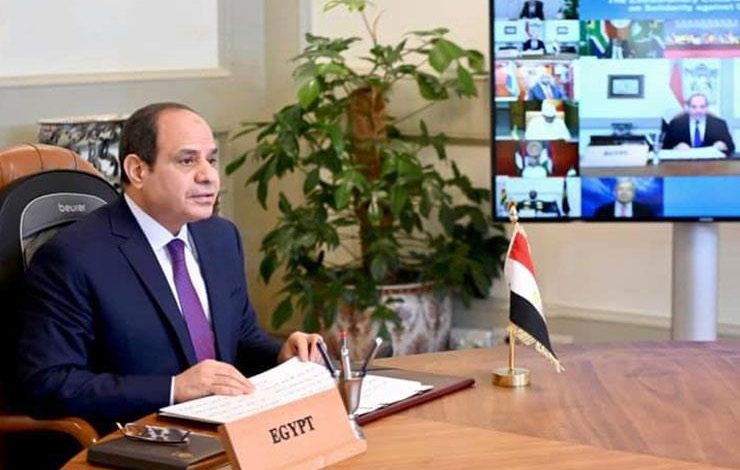 Addressing the Arab Intelligence Forum via video-conference Tuesday, President Abdel Fatah Al-Sisi noted that combating terrorism and extremism on a regional scale requires comprehensive approaches, including ending foreign interferences in Arab affairs as well as respecting Arab peoples' willpower and Arab states' sovereignty.
The president elaborated that putting an end to meddling with the internal affairs of Arab countries would terminate terrorist and extremist organizations' exploitation of regional crises.
The Egyptian chief of state also urged adopting the principle of joint responsibility in the face of challenges the region is experiencing. In that context, he commended the initiatives launched by the forum to achieve joint security work and exchange assessments in a transparent way.
President Sisi asserted that Egypt will never spare any effort to help its fellow Arab states protect themselves, and that is through political solutions, and backing the unification of military institutions, withdrawal of foreign forces and mercenaries, dismantling of militias, and activation of peoples' willpower.
Egypt is hosting Tuesday an extraordinary meeting of the Arab Intelligence Forum encompassing chiefs of intelligence bodies at Arab countries whereas the focus of discussions is the issue of Afghanistan.