El-Sisi Praises Egypt's Army, Says Fight against Terrorism Will Continue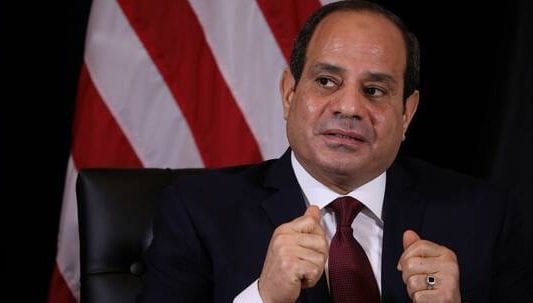 Egyptian President Abdel Fattah el-Sisi has hailed the souls of the martyrs who defended the country in face of the "cancer of terrorism."
El-Sisi praised the role of the Egyptian army in defending the country and its people against the threat of terrorism, which continues its attempts to "kidnap" Egypt, the president wrote on his official Facebook page on Friday, September 27th.
"The army is still and will forever be the shield that will destroy all the threats and malign ideologies," said el-Sisi.
"The battle against the cancer of terrorism isn't and won't be over without the people's will to completely end the threat of terrorism," el-Sisi added.
The Egyptian army said in a statement on Saturday, September 28th that ten soldiers were killed and injured during clashes with terrorists in military operations during the past few days.