Eni Makes 'Significant' Natural Gas Discovery offshore of Egypt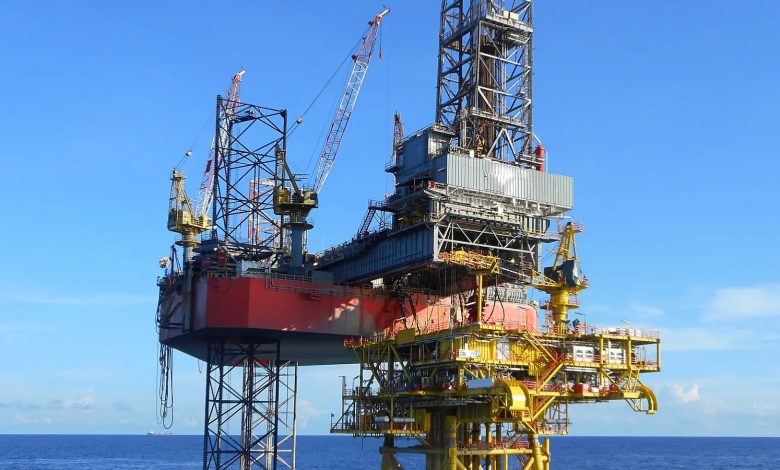 Eni has made a "significant" natural gas discovery offshore Egypt in the Eastern Mediterranean Sea close to the Italian major's existing facilities amid accelerated exploration activities in the waters of the North African country.
The discovery of Nargis-1 well located in the Nargis offshore area concession will bolster Eni's recent award of new blocks in Egypt, the company said in a Jan. 15 statement.
"Nargis-1 confirms the validity of Eni's focus on Egypt offshore, which the company will further develop thanks to the recent award of exploration blocks North Rafah, North El Fayrouz, North East El Arish, Tiba and Bellatrix-Seti East," the company said. Egypt first announced the Nargis well-1 discovery in December.
Eni holds a 45% interest in the Nargis offshore area concession, which spans 1,800 sq km, through its affiliate IEOC Production BV.
Chevron is the operator of the concession with a 45% interest and Egypt's Tharwa Petroleum Co. holding the remaining 10% stake.
Eni is the biggest foreign hydrocarbons producer in Egypt, with approximately 350,000 boe/d of production.
Egypt has become a hot spot for gas after Eni announced the discovery of the super-giant offshore Zohr gas field in the country in 2015. Eni currently produces about 60% of the North African country's total gas output and also operates the 5 million mt/year Damietta LNG export facility.
Higher EU volumes
Egypt's own gas production has also increased in recent years, largely on the back of Zohr and other new field startups. Total production reached 71 Bcm in 2021, according to energy ministry data, up by 10 Bcm year on year.
Egypt and its international partners are beefing up exploration activities offshore and onshore as the North African country seeks to boost its gas production and cater to higher LNG demand, particularly from Europe.
In December, state-owned Egyptian Natural Gas Holding Co. invited oil and gas companies to participate in a 2022 bid round to explore 12 offshore and onshore blocks in the Mediterranean Sea and Delta Nile.
Europe, which is weaning itself of Russian gas, is looking at East Mediterranean gas to help replace its lost volumes from Moscow.
Egypt was expected to increase its LNG exports by 14% to 8 million mt/year in 2022, with about 90% heading to the EU, compared with 80% in 2021, petroleum minister Tarek El-Molla said in November.
On Aug. 30, Eni's CEO Claudio Descalzi and Egyptian President Abdel Fattah el-Sisi discussed the North African country's aim to become a regional gas hub through its two LNG export plants.
Israeli gas
Egypt has two LNG export facilities — the 7.2 million mt/year Shell-operated Idku facility and the smaller Damietta plant.
Egypt also imports gas from Israel, with the two countries in June signing a trilateral memorandum of understanding with the European Commission on the supply of Israeli gas via Egypt's LNG plants to the EU.
The EU's diversification of gas and LNG supplies away from Russia has helped calm markets that were in jitters in mid-last year as the region headed into winter.
But mild weather at the end of 2022 and high gas storage levels in Europe have averted risks of blackouts and helped bring down gas prices from all-time highs.
Platts, part of S&P Global Commodity Insights, assessed the benchmark Dutch TTF month-ahead price at an all-time high of Eur319.98/MWh on Aug. 26.
Egypt became an importer of LNG in 2015 to meet a growing supply-demand gap caused by a major slowdown in domestic gas development, after halting exports.
Prices have weakened since on the back of healthy storage and demand curtailments, though prices remain historically high with Platts assessing the TTF month-ahead price on Jan. 13 at Eur63.2/MWh, according to S&P Global data.
However, with the discovery of Zohr, Egypt returned to having a gas surplus, with LNG exports resuming from Idku in late 2018 and from Damietta in February 2021.