Erdoğan shutting down a university to punish former ally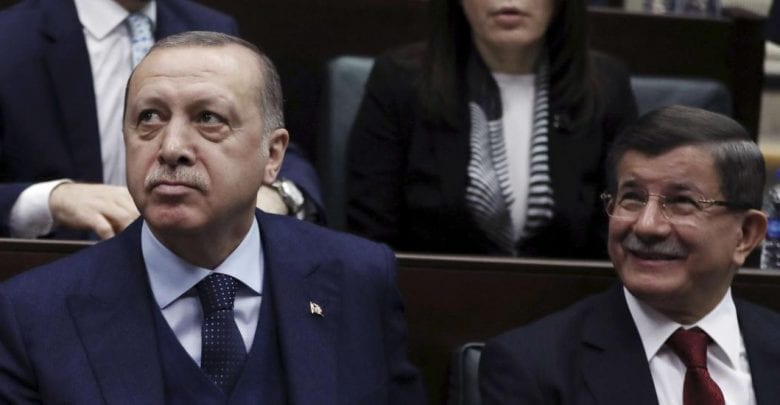 Many in Turkey believe a university in Istanbul is paying a high price for links to former Prime Minister Ahmet Davutoğlu, who split from Turkish President Recep Tayyip Erdoğan's ruling party, Foreign Policy said. 
An Istanbul court this month sided with creditors at state-run Halkbank, which loaned Istanbul Şehir University, founded by Davutoğlu, around 400 million lira ($70 million) based on collateral in the form of a massive campus in eastern Istanbul that is worth around three times that, the U.S. magazine said. 
Halkbank said in October that it was freezing the university's accounts because the dispute meant the land was worthless as collateral. 
"The timing of the announcement, which coincides with Davutoğlu's split from Erdoğan's Justice and Development Party (AKP), has led many to speculate the state-owned Halkbank is doing Erdoğan's bidding," Foreign Policy said.
The decision means no one working in the university is being paid and campus utility bills are piling up.
"If you ask Ahmet Davutoğlu for three things that are most important for him, after his family and his country, he will tell you Şehir University," Osman Sert, research director at the Ankara Institute, who served as an advisor to Davutoğlu during his tenure as foreign minister and later prime minister, told Foreign Policy.
Davutoğlu announced his resignation from the AKP in September, after the ruling party began a process to expel him and some members of his team.
In a statement after his resignation, Davutoğlu said the ruling AKP was now controlled by a narrow cadre and there was no possibility of change from within the party.
The former prime minister is leading one of the two initiatives by former AKP luminaries to establish breakaway parties. The other initiative is led by the former deputy prime minister, Ali Babacan, who also quit the AKP.