Ethiopia announces the launch of the second turbine of the Great Renaissance Dam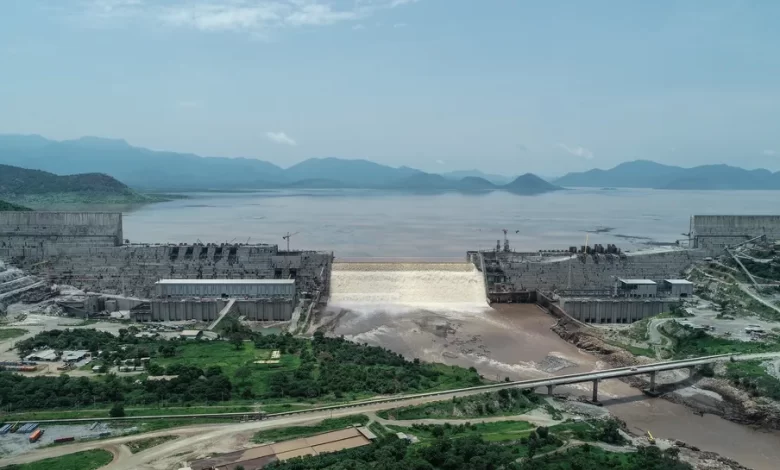 The Ethiopian Prime Minister started on Thursday a second turbine, out of the 13 planned, of the mega-dam built by Ethiopia on the Blue Nile, whose third filling continues despite protests from Sudan and Egypt downstream.
Abiy Ahmed again tried to reassure Khartoum and Cairo that the sole purpose of the Great Renaissance Dam (GDR) is to "develop our economy by producing electricity" and that it is "not intended to sideline them and harm them," he repeated.
"What the third filling, currently underway, confirms is that the work done to retain 22 billion m3 of water and generate electricity via two turbines does not cause water shortages in downstream countries," he said.
Dependent on the Nile for their water supply, Sudan and Egypt have repeatedly asked Ethiopia to stop filling the Gerd, claiming that this megadam, presented as the largest in Africa, with a power announced of more than 5,000 megawatts (MW) and a storage capacity of 74 billion m3, will affect their water supply
On Thursday, Mr. Abiy pushed the button to start the second turbine of the dam, according to live footage from Gerd, located in the northwest of the country.
Kifle Horo, project manager of the Gerd, said that "the project as a whole is now 83.3% complete," noting that "the civil works are 95% complete.
Like the first one, which started in February, launching the dam's electricity production, this second turbine has a capacity of 375 MW, according to the Ethiopian National News Agency (ENA).