Ethiopia set the date to start second filling of GERD reservoir
The Ethiopian water minister has said that 'the second filling will not be postponed by any means'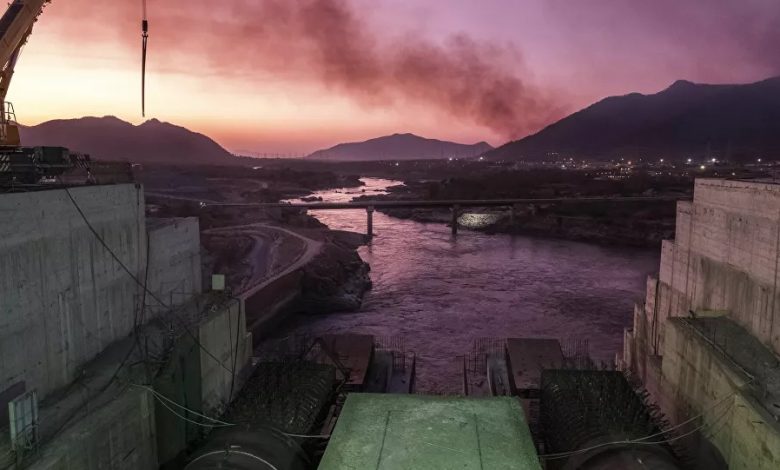 Ethiopia's Minister of Water Seleshi Bekele said on Wednesday that his country would implement the second filling of the Grand Ethiopian Renaissance Dam (GERD) this year as scheduled, although Egypt and Sudan have repeatedly insisted that a legally binding deal should be reached first.
Bekele said the second filling of the GERD would be implemented in the coming rainy season, which starts in July, and "will not be postponed by any means." He added that the project is now 79 percent complete.
Nevertheless, Ethiopia has repetitively announced that it would implement the second filling with or without an agreement. Last summer, it commenced with the first filling of the GERD unilaterally.
Egypt and Sudan have repeatedly stressed the need to reach a legally binding agreement to regulate the filling and operation of the massive dam, secure the interests of both downstream countries and address their concerns.
Last year, several rounds of AU-sponsored talks, under the chairmanship of South Africa, failed to break the deadlock between the three countries, as Addis Ababa refused to sign any legally binding agreement.
Egypt welcomed and endorsed the Sudanese proposal to involve a quartet of the United Nations, the United States, the European Union and the African Union as mediators.
Sudan, complaining about the ineffectiveness of the negotiations last year and highlighting the threat the GERD poses to the people of Sudan, proposed wider international mediation for the talks.
Ethiopian foreign ministry spokesperson Dina Mufti said his country has not officially received Sudan's suggestion, though he added that the talks should be conducted between the three countries themselves, not through mediators.